Lava Instrument Cables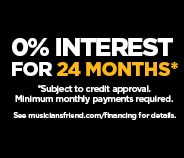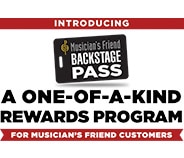 all
No Results Found
Quick Search Tips:
Try just one or two terms.
Instead of using the search box, find your gear by clicking the product category tabs and other navigation links.
Try varying the spelling to see if the word is spelled correctly.
Check out the items below that are suggested based on your search terms.
We'd love to help you find what you're looking for-call us anytime at 800-449-9128.
Suggested Items:
Musicians usually have pretty high standards for their electronics and instruments. Shouldn't the same thing go for your cables as well? Whether you're plugging an electric guitar into its amplifier or a keyboard into a studio rack, Lava instrument cables are great choices for any connection that uses a 1/4" jack.

One of the most important things to look for in a cable is durability, and that's especially true if it's for an instrument that's highly mobile. Lava's cables are solid enough to stand up to gig after gig, with reinforcing collars under the connectors to lower strain on that critical point. They've also got a number of right-angled connector options, which are perfect for taking care of cable management so you won't have to deal with looping and routing hassles.

Something else that you'll notice with Lava instrument cables is the color palette. If you have eye-catching gear onstage, the last thing you need is a boring black wire dangling off your instrument. Match it up with a colored cable and you'll definitely be on the right track to dialing up your stage presence a notch.

Another decision to make will be between straight cables and coiled ones. This is partly about looks: for instance, if you're going for a vintage style, you'll probably want to stick to a coiled cable. There's a little bit more to it than that, though. The coiled cables also have the ability to stretch and contract, which can make them quite a bit easier to handle. On the other hand, straight cables are a better choice for long runs. When all is said and done, it comes down to which style works best for you.

What Lava instrument cables strive for can be summed up easily enough: its style and performance. If you're looking for a cable that pushes great sound quality, is built to last and looks pretty cool at the same time, you're certainly looking in the right place.