Electro-Voice Live Microphone Packages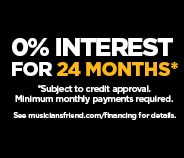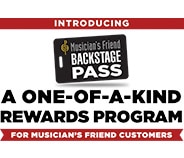 all
No Results Found
Quick Search Tips:
Try just one or two terms.
Instead of using the search box, find your gear by clicking the product category tabs and other navigation links.
Try varying the spelling to see if the word is spelled correctly.
Check out the items below that are suggested based on your search terms.
We'd love to help you find what you're looking for-call us anytime at 800-449-9128.
Suggested Items:
As any music engineer will tell you, it takes more than one microphone to capture every instrument on the stage. You need many cables, accessories, and various connections to get the job done right. However, the task doesn't have to be tedious and expensive. Electro-Voice has a massive range of microphone packages available, consisting of all the necessary equipment you need. Whether you're recording a five-piece band or setting up for a local variety show, Electro-Voice live microphone packages are a perfect way to save you both time and money.

Electro-Voice has a strong reputation for offering exceptional audio products. Designed and manufactured by sound experts, Electro-Voice microphones can be found everywhere from small local venues to the biggest concert stages in the world. In fact, distinguished artists like Stevie Wonder, the Dropkick Murphy's, Steve Vai and countless others are all loyal users of Electro-Voice equipment.

One of the Electro-Voice's best sellers is the Cobalt 7 microphone pack. Consisting of six Cobalt 7 dynamic mics, six tripod boom mic stands, and six 20-feet XLR microphone cables, this superb package is an excellent solution for both clubs and outdoor venues. Another great option is the Electro-Voice Cobalt 4 three-pack with cables. This microphone package includes three rugged yet versatile Cobalt 4 mics, and three XLR mic cables. Overall it's an outstanding choice for serving live vocals as well as miking acoustic and electric instruments.

Thanks to their outstanding performance and reliability, Electro-Voice microphones will continue to be a go-to choice amongst industry professionals and amateur enthusiasts. When you go with an Electro-Voice Live Microphone package, you can have peace of mind knowing that every prepackaged microphone set has been assembled by pros who know what's needed for live sound reinforcement applications. Make no mistake about it, you'll have no problem finding an ideal live microphone package when you go with Electro-Voice.