Live Power Amplifiers

Ways to Shop
Best Sellers

On Sale

Price Drop

Restocks

Top Rated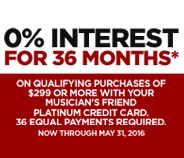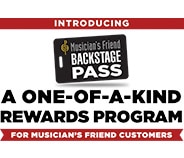 all
Open Box
Results 61 - 80 of 82 matches
Page:
< Prev
1
2
3
4
5
Next >
$2,358.00

List:

$2,358.99

Compare

Compare Now

site1prodJ07366

$1,499.99

List:

$1,899.99

$1,319.99

Compare

Compare Now

site1prodH99042

Compare

Compare Now

site1prodJ10028

Compare

Compare Now

site1prod501105
$1,699.99

List:

$2,627.00

$1,495.99

Compare

Compare Now

site1prodJ01721

Compare

Compare Now

site1prodJ10035

Compare

Compare Now

site1prodJ07372

Compare

Compare Now

site1prodJ10036
Compare

Compare Now

site1prodJ10030

Compare

Compare Now

site1prodJ10026

Compare

Compare Now

site1prodJ10031

Compare

Compare Now

site1prodJ10034
Compare

Compare Now

site1prodJ10029

Compare

Compare Now

site1prodJ10025

Compare

Compare Now

site1prodJ07399

Compare

Compare Now

site1prodJ07398
A lot of things need to come together for live performances to go off without a hitch. Some of the most important ingredients to a successful show are easily your live power amplifiers. Big PA speakers put out incredible levels of sound, but they need plenty of juice to do it, and that's where these units come into play. A power amp may not be the most complicated piece of audio gear, but it has a huge job to do. The short and simple way to put it is this: if you want a serious live audio setup, then you need power amps that can pull their weight.

Flexibility is a definite strength of live power amplifiers. You can push sound into these from virtually any source, and they'll make the speakers scream as loud as you like. Once your preamps do the delicate work of instrument and vocal signal processing, it's the job of the power amp to push that signal up into the hundreds or even thousands of watts - whatever level the cabinets demand. With those kinds of high power levels, the amplifier needs to be built well enough to handle them. The good news is that the units here are up to the task.

For just one example of a solid choice, take a look at the Mackie FRS 1700. This is a very good amp that makes it easy to see why Mackie has their great reputation. It's designed to forward the cleanest possible sound, pushing through every acoustic nuance that's put into it without adding any unwanted distortion. On top of that, the FRS 1700 is durable yet lightweight, which makes it ideal for road cases and other mobile setups.

Mackie is just one of the incredible manufacturers represented here. You'll also find capable live power amplifiers from Crown, QSC, Peavey, Yamaha and others. These are all good performers with reputations that speak for themselves, so when you take a careful look to choose the right power amp for your needs, it's virtually a guarantee that you'll find it within this selection
.
You are changing the Ship-To country.
Our product catalog varies by country due to manufacturer restrictions. If you change the Ship-To country, some or all of the items in your cart may not ship to the new destination.
{"reportSuiteIds":"","prop2":"","prop1":"","prop5":"","prop6":"","prop3":"","prop4":"","channel":"","linkInternalFilters":""}
category
site1YAB
/live-power-amplifiers
cat|site1YAB
?pageName=subcategory-page&N=500039