Rapco Horizon Microphone Cables
Ways to Shop
Price Drop

Best Sellers

Top Rated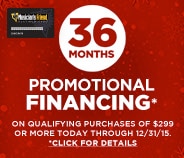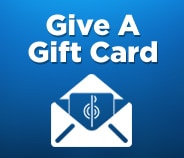 all
Open Box
Results 1 - 8 of 8 matches
Top Rated

Compare

Compare Now

site1prod583001

Price Drop

Starting at $14.99

List:

$27.11

Compare

Compare Now

site1prod336360

Price Drop

Starting at $9.95

List:

$28.88

Compare

Compare Now

site1prod336121

Top Rated

Starting at $20.79

List:

$36.99

Compare

Compare Now

site1prod336971
Best Seller

Compare

Compare Now

site1prod583000

Best Seller

Starting at $7.95

List:

$22.64

Compare

Compare Now

site1prod336122

Starting at $17.99

List:

$41.69

Compare

Compare Now

site1prod336972

Starting at $37.99

List:

$42.96

Compare

Compare Now

site1prod336520
Microphones are one of the most fundamental parts of a pro audio system. Whether it's for recording or live amplification, your mic's job is to capture every nuance and detail of your sound. Once that's done, where does that signal go? Through the cable - and that's why choosing a high-quality cord is absolutely essential. The best mic in the world would be nothing without the right wiring to let it shine, and Rapco Horizon microphone cables easily qualify as "the right wiring." They're designed and built to handle all the challenges and handling that come with touring, gigging and frequent venue re-arrangement, so you can plug in with high expectations every time.

Rapco Horizon mic cables also give you options for connecting gear that uses a 1/4" jack, for ultimate flexibility. A few examples of those are the Rapco Horizon XLR (Female) - TRS Cable, Hi-Z 1/4" Male-XLR Male Cable and HZ Series Cable Female XLR to Male 1/4". Of course, those are in addition to the range of conventional cables including the Standard Lo-Z Microphone Cable, Pro Lo-Z Microphone Cable and M1 Microphone Cable. Each of these is available in multiple lengths, so it's easy to customize to your system.

On some stages, there are lots of microphones to connect - which means lots of cables. If that's the sort of situation you're gearing up for, Rapco Horizon has a few bundles to help you out. The Lo-Microphone Cable 20 Feet 2-Pack is a good starter for a dual-mic setup. And if you're working with large bands or even choral or orchestral recording, you can scale up to six with a 6-Pack of that same cable.

It all comes down to what you need. Whether that's a multi-pack of cables, XLR-to-1/4" adapters or simply a traditional, end-to-end XLR mic runner, you'll find it here. Rapco Horizon microphone cables are more than ready to take on any stage or studio, big or small, and they'll do it with build quality that performs through years of demanding professional use.