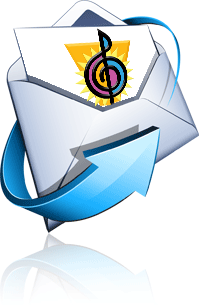 Always the Perfect Gift
Musician's Friend gift certificates are available in amounts starting from $10. They can be sent through traditional mail or instantly via email and they never expire.
Order a Gift Certificate
Free shipping. Any denomination. Never expires.
Redeemable online or by calling 800-449-9128. Redeemable for merchandise only. Not for international (non-U.S.) use.
Traditional Gift Certificates by Mail
* Gift certificates may take up to 48 hours to process prior to shipping. Gift certificates usually arrive within 7-9 business days for standard shipping. Gift certificates will be shipped separately on orders with multiple items. Expedited shipping options may be available.
E-Gift Certificates by Email
Certificates are emailed right to the recipient's inbox just hours after your purchase.
Redeeming your Certificate
Gift Certificates can be redeemed online and by phone. Find out more.
By Phone
Have your Gift Certificate Number handy.
Call 800-449-9128 if you wish to shop or place an item order by phone.
When the Customer Service Representative requests payment information for your order, please give the 12-digit Gift Certificate Number.
Any unused amount will be saved with your Gift Certificate to use again.
Gift Certificates never expire.
Gift Certificate