About Us
At Musician's Friend, we know the importance of getting gear that's the best fit for you. Whether you're on the couch or on the road, we understand that your set-up should be uniquely yours.
Our goal is to help you find exactly what you want by providing a custom-tailored shopping experience that reflects your musical journey and interests, resources to help you choose the perfect gear and a helpful community that's always there to answer any questions you have.
A Brief History
Musician's Friend was founded in 1983 by Rob and DeAnna Eastman. Newly married, the Eastmans financed the start up with a $5000 loan from Rob's parents and ran the business out of their suburban California garage.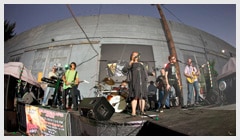 Our first catalog was just a simple two-color flyer offering discounted guitar strings and a handful of other accessories. With a combination of hard work and intimate knowledge of the music business, things quickly changed. We were among the earliest catalog marketers of music gear and the first to focus on rock-band gear, so we experienced amazingly rapid growth.
Today, we offer the most comprehensive selection of products in the music business. We provide unparalleled service from our distribution center in Kansas City, a 300+ person call center in Salt Lake City and our musician-friendly web site.
Awards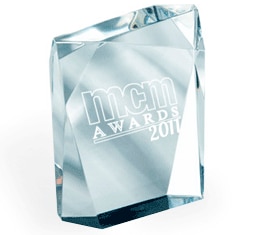 At Musician's Friend, we take pride in every catalog and web page we publish and are committed to providing a high level of quality, value and service. Thanks to your support, we've received numerous awards over the years. We know that without our customers none of this would be possible, so please accept our thanks and share our pride in receiving these industry accolades!
2011
Multichannel Merchant Gold Winner 2011, Print
Multichannel Merchant Silver Winner 2011, Web
2007 - 2010
Multichannel Merchant Gold Winner 2010, Web
Multichannel Merchant Website of the Year 2010
Internet Retailer Top 100 E-Retailers 2010
Internet Retailer Top Web Retailers-Specialty/Non-Apparel 2010
Acoustic Guitar Magazine Best Online Guitar Store 2008
ESP Outstanding Service and Support 2008
Kawai Outstanding Sales and Promotion 2008
PRS Guitars Top 10 Dealer 2008
Internet Retailer Top 500 Retailer 2007
Sonor Dealer of the Year 2007
Taylor Outstanding Sales Growth 2007
U.S. Music Corporation Outstanding Achievement 2007
Charitable Giving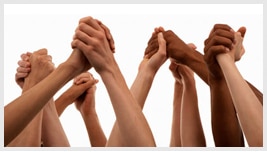 The Musician's Friend Charitable Giving Committee's mission is to contribute to personal musical development within our local communities. Our hope is that by enabling music lovers to develop into passionate musicians, they will become more confident and personally fulfilled members of our society.
Accordingly, we consider donation requests for cash and/or musical equipment from 501(c)(3) organizations that facilitate music education. Donations are granted only in the communities in which our staff live and work. Requests for donations must be submitted on your organization's letterhead at least eight weeks prior to the date needed and will be reviewed on a monthly basis by the Charitable Giving Committee. You will be notified of our decision via mail or email. Please include the following information in your request:
Organization name
Address
Contact person's name, address, email address, and phone number
Contribution request (cash amount, and/or specific musical instruments or equipment)
Explanation of how the contribution will be used
The approximate number of people it will benefit
Timeline
Tax ID number
Proof of 501(c)(3) status
Please submit your request via email to: charitablegiving@musiciansfriend.com