true
Zoom
tier1

SKU

J05529 000000000

J05529000000000

The Fender EXPO SYSTEM is a powered speaker array with an integrated subwoofer that delivers audiophile clarity and sonic detail in a portable, small...Read More
See All Fender Powered PA Speakers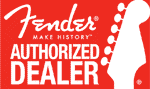 Free Shipping

Price Drop

Top Rated

Top Seller
QSC K12 12" Powered PA Speaker

$799.99

Bose L1 Compact System

$899.00
Mogami Gold Studio 1/4" to XLR Male Cable

Starting at $39.95

Live Wire Advantage Series 1/4" Straight Instrument Cable

Starting at $7.99

Musician's Gear Heavy-Duty Tripod Speaker Stand

Starting at $35.19

Ultimate Support TS-80B Standard Speaker Stand

Starting at $70.39

Mogami Silver Series XLR Microphone Cable

Starting at $11.99
OVERVIEW
Portable and clear, ideal for medium-size venues.
The Fender EXPO SYSTEM is a powered speaker array with an integrated subwoofer that delivers audiophile clarity and sonic detail in a portable, smallfootprint design easily set up in only seconds. The EXPO SYSTEM is the perfect sound system for DJs and instrumental performers. It's also ideal for education, worship and many other presentation applications. The EXPO SYSTEM's ultra-wide sound dispersion pattern covers audiences of up to 300, and it can be easily daisy-chained together with multiple EXPO systems to cover even larger audiences.
FEATURES
Lightweight and easy to set up
Power, subs and main speakers in a single unit
Professional quality sound
Versatile inputs
Expandable
Order today and your next show will sound better and you'll get home earlier.
SPECIFICATIONS
Expo System
Series: Fender Audio
Amplifier Type: Class-D
Weight: 52 lbs.
Audience Capacity: Up to 300
Speakers: Eight - Custom-Designed 3" Neodymium Midrange Drivers (MHF Array),
Two - 6.5" Ferrite Magnet Speakers (Subwoofer)
Horn/Tweeter: One - 1" Neodymium Tweeter w/ Horn
Channels: Two - Left + Right
Inputs: Stereo XLR 1/4" Combo Jacks (Line Level) and Stereo RCA Line Inputs
Controls: Main Level, Sub Level, Power
Line Out: Two - XLR Line Level
Other Features: Ultra-wide dispersion pattern, balanced line outputs for daisy-chaining multiple systems together, lightweight Class "D" power amp,
small-footprint design for space-challenged venues, detachable vertical
array for easy transport, integrated sub with isolation stabilizers and
reinforced handle, universal operating voltage, optional bag and
protective cover are available.

Reviews
/pdp/reviews/productReviews.jsp
Loading....
Easy to use (9)
Good audio (9)
Compact (8)
Lightweight (7)
Versatile (6)
Performances (9)
Outdoor events / games (6)
Home studio (4)
Reviewer Profile:
Professional musician (6), Experienced (3)
Clear Sound
Compact
Durable
Easy To Use
Lightweight
Versatile
Comments about Fender Expo System:
I have a one man band. I use MP3 backing tracks, I sing and play rhythm & lead guitar. I use an RP500 pedal for my guitar and play everything through a Mackie FX Pro Mixer into the Expo. This system has a great sound; clear and full with plenty of bass. The vocals, guitar, and sound tracks all sound rich and full. It is very compact and simple to set up. There is no system I would rather use for what I am doing.
Comment on this review
Clear Sound
Compact
Durable
Easy To Use
Lightweight
Events
Home Studio
Performances
Comments about Fender Expo System:
Even tho I did not purchase this product from this company I decided to write a review about this product..This array system is a great pa,I have listened to the Bose array systems and I feel the fender expo would leave them standing for PRICE/EASY SET UP/and SOUND,now before some one decides to jump down my Irish throat I feel this system would cover 300 people as stressed by fender themselves that being said this will depend on the event that you use the system in,if you have a loud crowd then I feel you would need two to cut through the noise,but if the audience is a sitting down audience and a listening one the with out doubt the expo system would cover 300 with out a problem I use a top of arrange Shure wireless microphone and can adjust the Microphone volume which really boosts the volume & sound with this system..Take it from me buy this system and you won't be disappointed or let down.......
Comment on this review
Clear Sound
Easy To Use
Versatile
Events
Home Studio
Mobile DJ
Performances
Comments about Fender Expo System:
I do a solo with backing tracks and an acoustic duo. I have other small powered speakers. I had planned to use this for these two acts and had been looking at the Bose L1. I had used an L1 in the past and found that the sound broke up while pushing high SPLs at full range, like with the backing tracks. The Fender unit allows for greater low end and overall greater output but is much less portable. The "line array" is one long, unwieldy bar. You would not want to carry it without the optional carry bag and it may not fit into some vehicles. The subwoofer is about twice or greater than the size of the Bose but has two speakers and greater output. The Fender is 60% of the cost of the Bose. I am still using my QSC Ks (LOVE These) for both of those acts due to better sound and portability but am keeping the Expo system for other needs that require less mobility.
Comment on this review
Clear Sound
Compact
Durable
Easy To Use
Lightweight
Versatile
Comments about Fender Expo System:
The irony that at age 22 I was strong, but the band was popular and we had roadies. Now I'm 71, not as strong or popular, and NO roadies! The Fender Expo PA is the perfect solution. Small, powerful, easy to set up and a clear sound with both good highs and heart-thumping lows. I love it!
Comment on this review
Clear Sound
Compact
Durable
Easy To Use
Lightweight
Versatile
Comments about Fender Expo System:
I am a bass player and use my Expo in two different bands. One a 3 pc acoustic group and the other in a local classic rock/country cover band that's 4 piece, guitar/bass/singer/drums. Our usual gigs are 75-100 people, and on occasion double that number.

Collectively we own 3 of these Expo systems along with one Behringer powered sub and they have plenty of punch and power for us to perform. The system is very simple to use, one line out of our mixer, daisy chain the Expo's together with the sub last in the chain and away we go. For our purposes the system has eliminated the need for monitors, heavy power amps, seperate mains. We set the Expo's up along the back of our stage, one to the far left and right, and one in the center just behind our drummer. As for the placement of the sub we put that on stage left and my bass amp on stage right, this configuration balances the bass frequencies from my amp and kick drum and allows me to run sound while playing.

For our acoustic group we play many of the same venues, or at least similar size, and we use only two Expo's and the sub for our singer who also plays cajon.

We were seriously looking at the Bose L1/2 systems but opted to try this based on the far more reasonable price range.

My only complaint with the Expo's is regarding the cases for them. First, that they aren't included which at the time we purchased them one year ago at approx two hundred more than this price, one might expect. And second, the covers/bags that are made for the Expo's are very low quality. We returned the one case we purchased and improvised with some bigger speaker stand bags, big gym-type bags and upholstery foam.

Everyone has their own opinion but we've had success with the Expo's and are glad we made the decision to buy them.
Comment on this review
Breaks Easily
Limited Functions
MEGA-HUM WHEN TURNED ON
Poor Sound Quality
Unreliable
Comments about Fender Expo System:
I gig with an 8 year old Bose L1 Classic 2-3 times a week. I loved the old Fender Passport, so I was excited to try this product. Unfortunately, it is an inferior copy attempt at the Bose, and it does not deliver. When inserting the top into the base, there's no "click," and it rocks about way too easily atop a thin flimsy plastic top plate. Still, for the price, if it sounded 2/3 as good as my Bose, I was going to keep it and maybe order a second unit. Sadly, when I hooked up anything- and all my stuff is top end no hum/loops/noise whatsoever- the unit just hummed. When I turned up the sub, the hum got super loud. The vendor has an excellent return policy, thank God.
Comment on this review
Clear Sound
Compact
Easy To Use
Lightweight
Sounds great
No Bags Or Cover Included
Not Sure About The Build
Events
Home Studio
Mobile DJ
Performances
Comments about Fender Expo System:
First off, I want say, this a great system. I am currently a Bose Compact and Bose L1 Model II w/ 2 B1's owner. So, with that being said, I will say this falls in the middle of the two systems somewhere. Guessing, comparable to the Bose L1 Model S1 with a single B1. So, if you are looking into this particular Bose system, the Fender Expo would be a great alternative at a much lower price point. Also want to put this at a 3 1/2 to 4 if I could. Trying to be honest with my rating.
It fell short for me, because I was really hoping it would stand up next to my bigger Bose system. The Fender Expo is much more portable and easier to set up, so that is a big bonus. Not to sure of the construction of how the line array mounts onto the sub bottom. Not very stable. In most cases you would think that this should not be a problem, but in my case, others in the bar or club seem to think these line array systems are a pole and always want to lean on them. So I am always on the defense. As long as you are able to keep them at of harms way, it won't be a problem.
My other fuss, is the bags or covers are extra and don't come with the package. Bose systems offer the covers and bags in the deal. For the Fender though, they are not that pricey and I have ordered some up and look forward to getting them.
As I said, set up and break was that much more of a breezes with the Fender Expo. I ran a DJ and karaoke show with it and found my sweet spots with it on adjustments. I use my Bose T1 mixer in front of it. I also have a Allen and Heath Zed10 that I put in front of it at home as well. I found the system to clip out a little sooner than what I expected, but carefully paying attention, I made sure to stay out of the red, to play it safe. The Bose has stood the test of time for me and I can't say that about this Fender Expo as of right now, but will report back later on that. I judged the bass by heading to the other side of the club. Everything projects well, but surely is not as dominant as the Bose Model II with 2 B1's.
So, I know I have mentioned the Bose a lot, but this is to only make a comparison, because many are more familiar with the Bose systems. All in all, I would recommend this Fender Expo system, and would like to purchase another in order to run one stage left and stage right. I think the system would shine in this manner.
Also want to mention I run a three piece band through these but have not yet done so with the Fender Expo. It would depend on the Venue. I now know I have a close and comparable back up to my Bose Model II system.
Comment on this review
Clear Sound
Compact
Easy To Use
Lightweight
Versatile
Comments about Fender Expo System:
I originally bought this system for my studio but last weekend I used it in a smaller venue where space for my 4 piece band was tight. It worked great and will be nice for medium sized rooms as well. I already have a Bose L1 with two bass modules but I purchased the Expo instead of buying another Bose. The Expo has a lot more features and is a lot louder than I thought it would be.
Comment on this review
Clear Sound
Compact
Durable
Easy To Use
Lightweight
Versatile
Events
Performances
Professional Recording
Comments about Fender Expo System:
I now own two of these systems now and we use them for professional venues of all sizes. They are every bit as good as the Bose l1 systems. At first I tried one and I was so impressed with the sound of that one I had to buy a second one and I gotta tell you the results was great. I would definitely recommend this system to anyone who is looking for something that will more then compete with the Bose system at a much better price. By the way this system sets up much easier then the Bose system.
Comment on this review