Hosa RCA Cables
Ways to Shop
Best Sellers

Open Box Gear

Top Rated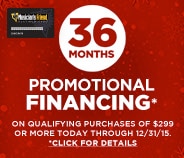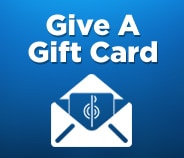 all
Open Box
Results 1 - 9 of 9 matches
New

Starting at $5.20

List:

$14.40

Compare

Compare Now

site1prod333055

Top Rated

Compare

Compare Now

site1prod333034

Top Rated

Starting at $7.70

List:

$14.40

Compare

Compare Now

site1prod333006

Best Seller

Compare

Compare Now

site1prodJ02176
Best Seller

Compare

Compare Now

site1prod333040

Best Seller

Compare

Compare Now

site1prod333031

Top Rated

Starting at $5.40

List:

$16.38

Compare

Compare Now

site1prod333025

Compare

Compare Now

site1prodJ18494
Compare

Compare Now

site1prodJ03711
No other cable is as widely used as the RCA cable. Simply put, they're essential to any recording studio or live performance setup, which is why it only makes sense that you choose your RCA cables from Hosa, a renowned leader in premium cables and other audio accessories since 1984. By browsing through this catalog, you'll quickly discover that Hosa specializes in a wide variety of RCA cables. So whether you're an engineer who's hooking up a CD player to a mixing console, or a mobile DJ who wants to improve their audio interface connection, Hosa has your RCA cable needs covered.

It's easy to tell how trusted Hosa's RCA cables are when you consider how many best sellers and top-rated items make up this section. For example, the popular CPR-201 Dual RCA-1/4" 3.3' Cable is a solidly-built workhorse that - like all Hosa cables - was designed specifically with the hardworking, hard-touring musician in mind. Durable and very affordable, this RCA cable will definitely provide you with the improvement in sound you deserve.

Or, if you want a cable to connect RCA-jack equipped gear to mini plug devices, go with the Stereo Y-cable Mini Male-Two RCA Males. From iPods and iPhones to Androids and even laptops, this cable will allow you to feed audio from each of them, straight to an external speaker. In the studio or live on stage, the Stereo Y-cable Mini Male-Two RCA Males will do exactly what you need it to do at the high level of quality you've come to expect from Hosa.

As you've probably realized by now, Hosa certainly knows their RCA cables, so you owe it to yourself to check out the rest of their options. Just remember that when you choose a cable from Hosa, you're going with a name that's respected by professional musicians and engineers worldwide, so you'll be more than happy with the results.