Your Search Results for "fender champ" We couldn't find any products that match your request.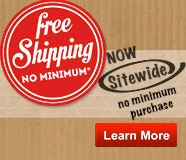 all
Search Again
http://static.musiciansfriend.com/static/mf/js/2014/2014-03-search-04.js
Search Tips
Use different keywords
Double check your spelling
Start with something less specific-you can
narrow your search results later
Looking for a specific brand? View all Brands

Need Additional Info?

Live Chat with one of our
Gear Heads or call
800-449-9128
6 am - 8 pm PST Mon - Fri
7 am - 7 pm PST Sat - Sun
Suggested Items: