Monster Cable Speaker Cables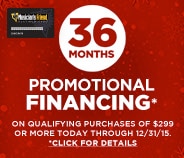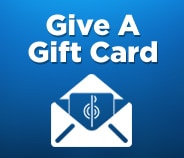 all
Open Box
Results 1 - 4 of 4 matches
Best Seller

Starting at $22.95

List:

$29.95

Compare

Compare Now

site1prodJ06931

Top Rated

Starting at $24.95

List:

$29.95

Compare

Compare Now

site1prodJ06928

Best Seller

Compare

Compare Now

site1prodJ06943

Best Seller

Compare

Compare Now

site1prod331641
If you've done your homework on the audio world, the odds are pretty high that you've heard of Monster. Since the late 70s, Monster has been the definitive name when it comes to cables. Monster was founded by Noel Lee, a self-professed audiophile, as well as a professional musician and an engineer. By combining these skills and interests, Monster, the world's first premium pro audio cable line, was born. Today, if you are in the market for top-of-the-line speaker cables, there's no question about it, Monster is the brand for you.

Depending on your needs, there are a number of great speaker cable options available here. If you're not entirely sure which cable you're after, you may want to take a look at our best sellers. For example the Standard S-100 1/4" - 1/4" Speaker Cable is a fantastic option for your audio setup. These cables offer you a full-range, powerful and pristine signal, as well as incredible bass response and overall punch.

Another top notch option is the Performer 500 Speaker Cable 1/4". These cables are constructed to deliver an accurate signal with a wide dynamic range and booming bass. Their twisted pair construction also helps to eliminate hum, making them an ideal choice for any audiophile. Additionally, you may want to have a look at the SP1000 Speaker Cable 1/4" Banana option that's offered here. This speaker is ideal for live and studio applications alike. With three time correct multi-gauge wire networks, this cable offers extreme accuracy in imaging. Ultra quiet and powerful, this cable is certainly worth your attention.

Whichever speaker cables you end up choosing, with Monster, you know you are getting the absolute best. For use in the home, the studio, or in a live environment, Monster is the name on the speaker cables that professionals have come to trust, making them perfect for you and your needs.