Yamaha Stage Digital Pianos
Ways to Shop
Price Drop

Items with Free Gifts

Items with Rebates

Best Sellers

Open Box Gear

Restocks

Top Rated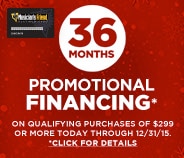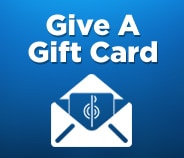 all
Open Box
Results 1 - 4 of 4 matches
Whether you're getting ready to hit the road for your first couple of gigs, or a seasoned pro that is headed out on another world tour, you deserve a great stage digital piano to call your own. Digital pianos are exceptionally versatile and able to help you bring your musical voice to life like no other instrument. Because these instruments can bring so much to the musical table, it's important that you choose one from a manufacturer that has the skills and the know how to get the job done. That's why you're checking out Yamaha Stage Digital Pianos. With over a century of experience delivering gear for musicians all around the world, Yamaha's stage digital pianos are the best option for any performer.

Yamaha build a nice assortment of stage digital pianos for performers of a variety of needs and styles. This is great news for you as it means you shouldn't have an issue finding one that is perfect for you. If you're not sure which stage digital piano is going meet your needs, why not check out our best sellers? For example, the CP4 STAGE 88-Key Wooden Key Stage Piano, which is easily Yamaha's finest digital piano. This keyboard is loaded premium sounds, including a collection from the beautiful CFX, CFIIIs and S6 grand pianos, among others. With incredible ease of use, a gorgeous tone and wooden keys that provide you with an authentic feel every time you play, this portable digital piano is a truly elite option that any pianist who takes their craft seriously will love.

Another fantastic option available here is the CP-300 88-Key Stage Piano. Simply put, this keyboard is the total package. With a weighted-action 88-key bed, 12 drum kits, 480 XG voices, and digital effects, this totally portable keyboard is a powerful instrument that will be right at home on your stage.

And these are only two of the stage digital pianos available here from Yamaha. With the expertise and the accolades needed to produce truly memorable instruments, Yamaha is the only brand you need when you want to take your sound to new heights.