Kustom Stage Monitors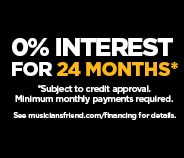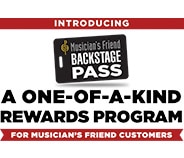 all
No Results Found
Quick Search Tips:
Try just one or two terms.
Instead of using the search box, find your gear by clicking the product category tabs and other navigation links.
Try varying the spelling to see if the word is spelled correctly.
Check out the items below that are suggested based on your search terms.
We'd love to help you find what you're looking for-call us anytime at 800-449-9128.
Suggested Items:
There are a lot of things that have to come together to pull off an amazing gig, but no one could deny that the most important one is your sound. That's what the audience is there to hear, after all, so there's nothing more crucial than making sure it's spot-on. Doing that is easy enough: all you need are some great stage monitors to let you listen in while you play. With the impressive selection of Kustom stage monitors waiting for you here, you're in the right place to find those.

It was the amplifier that first made Kustom famous back in the 1960s, when they proved that it was possible for a solid-state amp to compete with tubes if it had the right design. That's a great history to have as a builder of stage monitors, especially when you have powered models in your lineup. With cabinets like the KPC10MP, KPC15MP and KPC210MP Powered Speaker Pairs, Kustom takes everything that they learned from decades of building amplifiers and applies it to the built-in power amps found in these units. Better yet, they're versatile enough to use as PA speakers in a pinch, too, so if you want a monitor that can pull double duty, these are fantastic options.

Of course, Kustom's unpowered stage monitors are just as worthy as the powered ones. If you'd prefer to use your own dedicated power amp, then you'll want to take a look at the KPC10M, KPC12M, KPC15M and KPC210M. Unlike some monitors, these cabinets even feature horn drivers to deliver powerful full-range sound so you'll never miss a detail.

Whether you're playing an outdoor stage, massive civic center or intimate club setting, there's always a case for stage monitors. They're the best way to keep tabs on your own sound, which makes them an invaluable part of your setup. With Kustom stage monitors up there with you, there's no gig you won't be ready for - and you'll be able to rock out with confidence from open to close.