Stupid Deal of the Day
site1prodH93800
H93800
Blackstar HT-1R 1Wt 1x8 Tube Guitar Combo w/Reverb White
Today's Price
$19999
38
MSRP: $389.99
Regular Price: $319.99
(interim markdowns may have applied)
In Stock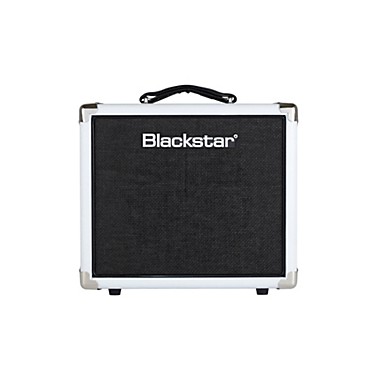 Please note - If we sell out of any daily Stupid Deal before 4:00 pm PT/7:00 pm ET, we post a new Stupid Deal deal. If you reached this page expecting another deal, it likely has been sold out.
Product Description
The stunning Blackstar HT-1RW packs all the tube-powered punch of its standard HT-1R brother--and dresses it in an ice-cool package. It packs all the great tone and innovative features of the award-winning HT-5 into a 1W format. The patented ISF (Infinite Shape Feature) circuit gives you infinite adjustment over the characteristics of the tone control network. It takes you from the USA to the UK and anywhere in between. Add a fully specified speaker emulated output and MP3/Line Input and you have everything you need for recording or practicing.
Features
One ECC83 and one ECC82
Unique push-pull power amp design
Two channels
8" speaker
Patented ISF
Speaker emulated output
Stereo MP3/Line input
External speaker output
Get Instant Notification

Be the first to know the

Stupid Deal of the Day!
Get it first

Sign up now for smokin' deals, new & hot gear, plus exclusive offers.