Stupid Deal of the Day
site1prodJ14806
J14806
Kustom PA KPX115 15" Passive Speaker
Today's Price
$12999
35
MSRP: $319.99
Regular Price: $199.99
(interim markdowns may have applied)
In Stock
Kustom PA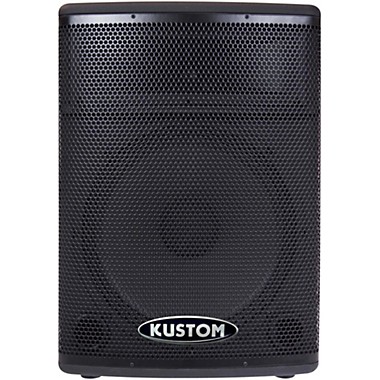 Please note - If we sell out of any daily Stupid Deal before 4:00 pm PT/7:00 pm ET, we post a new Stupid Deal deal. If you reached this page expecting another deal, it likely has been sold out.
Product Description
The Kustom KPX 115 passive speaker cabinet packs a lot of value into an affordable package. This full-range cabinet offers fantastic audio quality. A specially-voiced crossover maintains clear separation of frequencies for crisp detailed sound reproduction. The cabinet's 15" woofer delivers punchy low frequencies, while the Neo-compression driver reproduces all the clear high tones. The KPX115 is equipped with two parallel input/output jacks which allow additional passive cabinets to be connected (do not connect to powered speaker cabinets). The KPX series has been designed to withstand years of active duty with sturdy metal grills, stout handles, and a high quality, heavy-duty finish. The cabs also offer a 1 3/8" pole mount insert.
Features
Full-range passive speaker
15" low-frequency driver
Two parallel input/output jacks
Balanced lin output
Rugged, sturdy build quality
Get Instant Notification

Be the first to know the

Stupid Deal of the Day!
Get it first

Sign up now for smokin' deals, new & hot gear, plus exclusive offers.