Stupid Deal of the Day
site1prodJ11592
J11592
Morgan Monroe MB-50 30 Bracket Aluminum Rim Banjo
Today's Price
$21495
32
MSRP: $629.95
Regular Price: $314.95
(interim markdowns may have applied)
In Stock
Morgan Monroe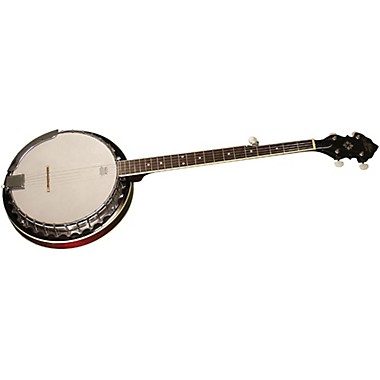 Please note - If we sell out of any daily Stupid Deal before 4:00 pm PT/7:00 pm ET, we post a new Stupid Deal deal. If you reached this page expecting another deal, it likely has been sold out.
Product Description
The MB-50 is a 30 bracket banjo with the popular tonewood mahogany for its resonator, topped with a tried-and-true REMO head, aluminum rim and mahogany neck with a rosewood fingerboard. The combination gives you decent projection and a bright tone perfect for pickin. Other appointments include chrome hardware and open tuners with geared 5th, and mother-of-pearl inlays.
Features
Brackets: 30
Tuners: Open with Geared 5th
Resonator: Mahogany
Hardware: Chrome
Neck: Mahogany
Head: REMO
Fingerboard: Rosewood
Rim: Aluminum
Case: N/A
Inlay: Mother of Pearl
Lifetime Warranty
Get Instant Notification

Be the first to know the

Stupid Deal of the Day!
Get it first

Sign up now for smokin' deals, new & hot gear, plus exclusive offers.