49 Key Synthesizers
Ways to Shop
Best Sellers

Open Box Gear

Top Rated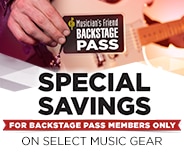 all
Open Box
Results 1 - 4 of 4 matches
Best Seller

Compare

Compare Now

site1prodJ08280

Best Seller

Waldorf Blofeld Keyboard

The 49 semi-wieghted key Blofeld Keyboard features 60MB of sample memory, with virtual analog, wavetable, and...

Compare

Compare Now

site1prod703409

Compare

Compare Now

site1prodH98037

Compare

Compare Now

site1prodJ20673
Was:
Whether you're an aspiring producer, an award-winning composer or a hobbyist who loves to experiment, in order to be successful on stage and in the studio you need to outfit your space with all the tools of the trade needed to make great music. And for that, you don't have to look any further than this section of 49 key synthesizers. These compact electronic keyboards come to you full stocked with all the features and effects needed for your next performance. Nord, Waldorf, Dave Smith Instruments, all the big brands are here, so chances are if you're in the market for a well-made synth that's going to go the extra mile, you're going to find it in this diverse catalog of 49 key synthesizers.

So what type of 49 key synth are you looking for? If you're here for the analog variety, make sure to spend a bit of time getting to know the Lead A1 Analog Modeling Synthesizer from Nord. Touted as a machine that's suited to all musical genres, this synth has a carefully thought-out user interface that encourages experimentation, allows for speedy programming and produces exceptional sound results. You can also connect the A1 through USB to use with pretty much any recording software, a definite bonus if you already have experience with a certain program.

Another amazing analog synth that calls this section home is the Dave Smith Instruments Sequential Prophet-6. This bad boy combines the rugged design needed for stage shows with the control you need in the studio into a single, versatile piece of equipment. When describing the Prophet-6, Dave himself puts it best, "It's the result of our effort to build the most awesome-sounding, modern analog poly synth possible."

When push comes to shove, any one of these 49 key synthesizers is going meet your needs and exceed your expectations. All you have to do is find the model that's right for you. So don't hesitate, dive right in and see which 49 key synth is going to best complement your skills and musical style!