Tables for Home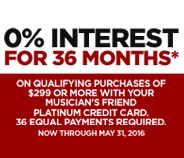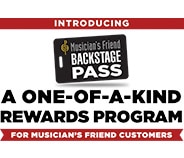 all
Open Box
Results 1 - 1 of 1 matches
Best Seller

Compare

Compare Now

site1prodJ23119
It's not something most musicians think about, but tables for home and studio use play an essential role in everything from songwriting sessions to instrument maintenance and even mixing and mastering recorded tracks. Of course, the fact that you've come to this section is a good indication that your current table may be getting attention for the wrong reasons. Thankfully, companies like Fastset specialize in utility tables that are sturdy, portable, and strong enough to handle all your musician needs.

So with that in mind, why exactly do you need a new table? Are you a guitarist who prefers to keep your most important accessories conveniently in one spot? Maybe you're a recording engineer who hits the road often and needs a table that can hold your monitor and mixer? Either way, you don't need to look any further than the Fastset Supports Musician Utility Table. An ideal table for home, studio and stage use, this table is very easy to set up and has a surface area of more than five square feet. It features four adjustable height settings, a sensible footprint and a baked-on powder coat finish with a High Density Polyethylene top. From keyboards and mixers to controllers and laptops, this professional-grade table can hold it all and it also just happens to be a best seller.

At this point we'll leave you to do some browsing of your own, but hopefully you've realized that a table for home or studio use is waiting for you on this page. In the life of a musician, there are certain accessories and furniture pieces that get all the glory while others simply do their job, and do it well. In other words, tables are truly an unsung hero in the music world, and the perfect one for you is only a click or two away.