Tenor Drum Carriers
Ways to Shop
Best Sellers

Open Box Gear

Top Rated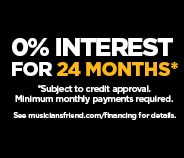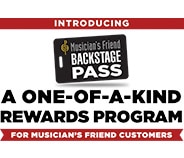 all
Open Box
Results 1 - 20 of 25 matches
Best Seller

Compare

Compare Now

site1prodJ27564

Best Seller

$329.99

List:

$552.00

$290.39

Compare

Compare Now

site1prodJ11148

Best Seller

Compare

Compare Now

site1prod491106

Best Seller

Compare

Compare Now

site1prod472493
Best Seller

Compare

Compare Now

site1prodH96960

Best Seller

Compare

Compare Now

site1prod473545

$224.99

List:

$359.10

$143.99

Compare

Compare Now

site1prod540398

Compare

Compare Now

site1prodJ15246
Compare

Compare Now

site1prodH75385

Compare

Compare Now

site1prod472971

$262.99

List:

$515.50

$231.43

Compare

Compare Now

site1prod621187

$44.99

List:

$50.00

$39.59

Compare

Compare Now

site1prodH70072
Compare

Compare Now

site1prodH75382

Starting at $152.99

List:

$350.00

$134.63

Compare

Compare Now

site1prod621184

Compare

Compare Now

site1prod473544

Compare

Compare Now

site1prod473543
Best Seller

$149.99

List:

$244.00

$119.99

Compare

Compare Now

site1prod540277

Compare

Compare Now

site1prodJ04097

Compare

Compare Now

site1prodH68111

Compare

Compare Now

site1prodH96888
They don't call them "marching bands" for nothing! You've got to play those drums while you're moving, which means you need a way to keep them in front of you without sacrificing any of your mobility - and that's where your tenor drum carrier comes in to play. Essential hardware for any marching tenor drummer, the carrier has brackets to support the instruments, attached to a sort of harness that fits your body (ideally with broad padded surfaces for long-wearing comfort). As you'll see from the selection of tenor drum carriers available here, they come in quite a few different shapes and styles, so it's not too hard to find one that will give you the perfect fit... and maybe even match your uniform, too.

Standard tenor drums are designed to mount on a pair of "J-bars," so you'll find those on most carriers, including the Mapex Qualifier Tenor Carrier, the Pearl CX AIRFRAME Tenor Carrier with Back Bar, and the Ludwig LF-6744 Marching Quad Drum Vest. Where these models differ is what you'll find behind those bars: the Mapex carrier is the most traditional of these three examples, with the other two using lightweight modern designs. They're all good choices, and choosing the best carrier is as easy as matching one to your needs and budget.

There are, of course, some tenors and percussion hardware that require a different mounting method, and if you have such a set, you'll want to look for a carrier that supports it. Two options that may work for you are the Dynasty P23-MTQBK - T-Max SEM Carrier for Multi-Toms, and the Mapex Biposto Tenor Carrier and Backrail with ABS by Randall May. You might also be able to retrofit an existing carrier with hardware like the Dynasty Multi-Tom T-Max SEM Mount Receiver, Yamaha FCAT6 Marching Tom Attachment, and Yamaha RM100 Small Marching Quad Spacer - it's just a matter of finding the right fit!

That's the most important thing to keep in mind as you look through this section: be on the lookout for the tenor drum carriers that can deliver the right fit. That means a good fit for your drums, and even more importantly, a good fit for your physical build. With that carrier in your hands, you'll be ready to keep on playing through the longest field performances and the most excruciating parade routes - and you'll feel a whole lot better the day afterward!