Yamaha Tom Mounts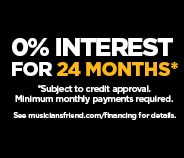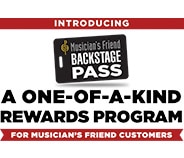 all
Open Box
Results 1 - 7 of 7 matches
Best Seller

Yamaha Tom Drum Ball Clamp

The Yamaha CL-945B Tom Arm features a ball and socket design, which allows superior adjustment, and is...

Compare

Compare Now

site1prod483430

Best Seller

$23.99

List:

$40.00

$21.11

Compare

Compare Now

site1prodH76188

Top Rated

Compare

Compare Now

site1prod483427

Top Rated

Compare

Compare Now

site1prodH76189
Best Seller

$79.99

List:

$130.00

$70.39

Compare

Compare Now

site1prod483446

Best Seller

Compare

Compare Now

site1prod483447

Best Seller

Compare

Compare Now

site1prodH76186
When putting a kit together, most attention is usually put specifically on the drums and cymbals. But you also need the right mounts so that you can actually set everything up to be played. In this section, Yamaha has put together a collection of some of the best tom mounts on the market, allowing you to customize your kit in ways you've never thought possible. And with a name like Yamaha, you know everything found here is of the highest quality.

With both single and double arm models available, it's no wonder Yamaha has remained one of the top choices for drummers everywhere. And because every item in this section is a best-seller or comes highly rated, there is no wrong choice. For example, if you're looking at single arm options, start your search with the CL-945LBW Tom Drum Ball Clamp with Extended Base. Easy to setup and offering a secure mount, it provides a full-range for the adjustment of your tom and comes with a ball mount and clamp. It's cleanly styled and made to support any single tom. On the double arm front, check out the 3-Hole Receiver with TH-945B for Tom Drum Stands. Designed to fit into the base of a separate drum stand, this stand has a 3-hole receiver and can transform a single stand into a double tom stand. Extremely versatile, once you set this up you'll never want to use anything else.

Yamaha has taken no shortcuts when it comes to the quality of their tom mounts. And with a variety of styles to choose from and the best materials possible, no matter the stand you decide on, you'll be more than happy with how your kit comes together. So definitely take some time to explore all the options available to you here... you'll be glad you did.