Unpowered Mixers
Ways to Shop
On Sale

Price Drop

Best Sellers

Open Box Gear

Restocks

Top Rated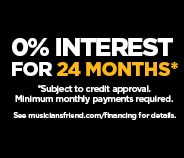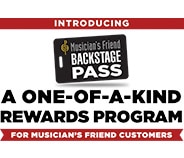 all
Open Box
Results 121 - 140 of 187 matches
Page:
< Prev
1
...
5
6
7
8
9
10
Next >
Best Seller

Rolls RM65 MixMax 6x4 Mixer

The RM65b Hex Mix Mixer Features A Stereo Effects Loop, A Front Panel Headphone Output, External Power Supply,...

Compare

Compare Now

site1prod632000

Best Seller

Compare

Compare Now

site1prodJ18398

Best Seller

Compare

Compare Now

site1prod638005

Top Rated

Galaxy Audio Multi Mixer

This Multi Mixer is a great tool for live sound, home recording, field recording, audio/video, and many...

Compare

Compare Now

site1prod633000
Allen & Heath PA28 Mixer

The PA range (PA12, PA20 and PA28) are robust compact mixers with a straight forward layout and buckets of...

$1,299.00

List:

$1,399.00

$1,143.12

Compare

Compare Now

site1prod634045

Price Drop

$2,199.00

List:

$3,499.99

$1,935.12

Compare

Compare Now

site1prod580321

Top Rated

$2,199.00

List:

$2,399.00

Compare

Compare Now

site1prod630354

$1,999.00

List:

$2,499.00

Compare

Compare Now

site1prod630932
$299.00

List:

$499.00

$263.12

Compare

Compare Now

site1prodJ20298

Compare

Compare Now

site1prodJ20947

Top Rated

$2,799.00

List:

$3,499.00

$2,463.12

Compare

Compare Now

site1prod630933

Price Drop

$579.95

List:

$829.00

$467.99

$510.36

Compare

Compare Now

site1prodH80827
If a pro audio setup were a body, the mixer would be its brain. Everything connects to this one piece of equipment, which has the critical job of taking all your other sound sources and combining them into one amazing finished product. Your mixer is the nerve center of the workstation, and it's equally important whether it's for a live performance or a high-end recording studio. There are a few different varieties to choose from, and for the traditional setup, unpowered mixers are considered essential equipment.

What separates unpowered mixers from their powered cousins is no secret - it's right there in the name, after all. The mixers you'll find in this section are designed without built-in power amps, which comes with one main advantage: versatility. They're lighter and more compact than powered mixers, and since you're not confined to a stock power amp, you're free to use any amplifier you like. On top of that, they're the perfect choice if you're looking to connect to other audio equipment that doesn't need an amplified signal in the first place.

To see how wide your range of options is, all you have to do is compare any two different mixers and see what makes each one unique. Take, for instance, the Allen & Heath GL2400-32 Live Console. This 32-channel behemoth is the successor to the legendary GL2200, ready to handle even the biggest venues and studios. Contrast that against the tiny Alesis MultiMix 4 USB Compact Mixer, and you can see in a hurry that these devices come in all sizes.

The only trick to choosing is finding the one that's the right size for your needs, with enough channels and the best set of features to suit. Start narrowing down the lineup by process of elimination, and it shouldn't be tough to come up with a few unpowered mixers that are right up your alley. Then, all you need to do is go through the specs with a fine-toothed comb, check out some reviews and ratings, and figure out which mixer will be the lucky one to land on your desktop
.
Unpowered Mixers Starting at: $17.44