Axis Drum Hardware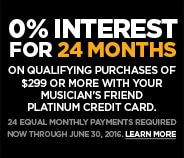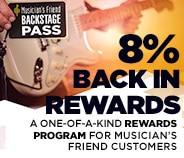 all
No Results Found
Quick Search Tips:
Try just one or two terms.
Instead of using the search box, find your gear by clicking the product category tabs and other navigation links.
Try varying the spelling to see if the word is spelled correctly.
Check out the items below that are suggested based on your search terms.
We'd love to help you find what you're looking for-call us anytime at 800-449-9128.
Suggested Items:
A drummer's kit contains a lot more than just drums. Although your toms, bass drum, snares and cymbals create your signature sound, hardware is every bit as essential to the overall look and feel of your setup. Stands, pedals and parts are all critical pieces of the puzzle that is your kit, and Axis hardware is crafted from aircraft-grade aluminum and steel. It's exceptionally lightweight and durable for convenience and reliability. With lots of smart features in every item, Axis has built a reputation as a state-of-the-art supplier of all things percussive.

From new parts to whole pedals and stands, Axis has it all. If you're looking for a replacement beater for your Axis A pedal, the Axis Sonic Hammer Variable Length Bass Drum Beater is a great choice. This beater provides increased power without adding weight and acts as a footboard height adjustment with an adjustable point of impact with the drumhead.

The Axis VCS-B Vortex Boom Cymbal Stand is an excellent choice, whether you're looking to upgrade your starter kit with a new cymbal or replace your existing stand with something sturdier. It has a new ball bearing Precision Tilter for accurate, adjustable placement and to reduce slipping. This stand also has X-hat capability and lets you stack cymbals for increased functionality.

Are you looking to bring the bass? If so, the Axis Longboard A Single Bass Drum Pedal is for you. The footboard area has been extended by 2" compared to the average model to give you way more leverage, and the sonic hammer brings exceptional power. Meanwhile, the variable drive lever changes the footboard to beater arc ratio so you can adjust it to capture the feel of any type of pedal.

No matter what aspect of your playing you're looking to improve, Axis has a tool to make it easy and fun. Axis drum hardware can help you get the most out of your kit, whether that means making your drums accessible and stable or adding extra features for convenience and improved tone.