Aquarian Drum Head Pre-Packs
Ways to Shop
Best Sellers

On Sale

Price Drop

Top Rated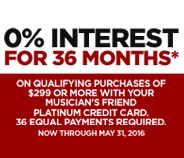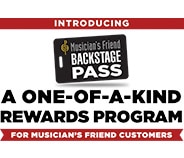 all
Open Box
Results 1 - 13 of 13 matches
Best Seller

Compare

Compare Now

site1prodJ04279

Price Drop

Starting at $57.88

List:

$137.00

Compare

Compare Now

site1prod449357

Best Seller

Compare

Compare Now

site1prod445525

Price Drop

Compare

Compare Now

site1prod449359
Best Seller

Compare

Compare Now

site1prod445528

Best Seller

Compare

Compare Now

site1prod445522

Price Drop

Compare

Compare Now

site1prod449358

Best Seller

Compare

Compare Now

site1prod445526
Compare

Compare Now

site1prod445527
Experienced drummers know that in order to keep their skills sounding great every time they sit behind their kit, they need to regularly change their drum heads. Of course, a more convenient way of maintaining the quality of your drum heads is to buy them in bulk, and Aquarian offers a wide range of pre-packs to choose from. Assembled by percussion experts, Aquarian drum head pre-packs are a perfect solution to ensuring every hit you make is loud, full, and responsive. In fact, Aquarian drum heads are the go-to choice of many professional drummers as well, including Lamb Of God's Chris Adler, Switchfoot's Chad Butler, and Gin Blossoms' Scott Hessel.

Obviously the right pre-pack for you will depend on what heads you're looking to replace. For example, Aquarian's Kick & Snare Pack would be a sure-fire upgrade to the heart and soul of your kit. The Super Kick bass drum head in this package features Aquarian's patented Floating Muffling System to give you a big, controlled sound, while the TC14 Texture Coated Head produces an open, resonant tone. Overall, this pre-pack is an optimal combination that will appeal to the personal style and voice of every drummer.

Now for those who want to improve their tom sound, you'll definitely want to check out the Super-2 Drumheads with Studio-X Ring Fusion Pack. Boasting an attack, projection, and depth unlike any other drumheads of their kind, these models feature the patented Safe-T-Loc hoop to prevent each head from slipping, and a "Sound Curve" collar design for "Responsive Tuning". Warm and focused, the Super-2 drumheads are ideal for anyone who's serious about taking their drum sound to a professional level.

You might not notice it now, but replacing your drum-heads with fresh ones will make a world of difference in your sound. The simple truth is that every drummer should make a habit of changing their heads on a regular basis, and when you do, remember that Aquarian offers more than enough affordable pre-pack options to choose from.