Aquarian Drum Heads
Ways to Shop
Best Sellers

On Sale

Price Drop

Top Rated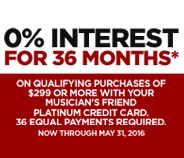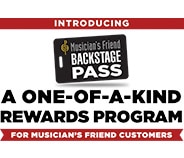 all
Open Box
Results 1 - 40 of 58 matches
Price Drop

Starting at $38.00

List:

$96.80

Compare

Compare Now

site1prod449350

Price Drop

Starting at $11.95

List:

$40.70

Compare

Compare Now

site1prod449318

Price Drop

Starting at $44.43

List:

$82.00

Compare

Compare Now

site1prodH81591

Price Drop

Starting at $10.99

List:

$21.00

$13.63

Compare

Compare Now

site1prod449302
Top Rated

Starting at $21.67

List:

$46.20

Compare

Compare Now

site1prodH81590

Sale

Starting at $9.35

List:

$22.00

Compare

Compare Now

site1prod449334

Price Drop

Starting at $11.16

List:

$23.00

Compare

Compare Now

site1prod449314

Sale

Starting at $9.99

List:

$26.00

Compare

Compare Now

site1prod449338
Price Drop

Aquarian Response 2 Drumhead

Response 2 Drumheads are designed for versatile drummers. These two-ply heads provide colorful yet controlled...

Starting at $13.00

List:

$41.00

Compare

Compare Now

site1prod449328

Price Drop

Starting at $13.00

List:

$37.40

Compare

Compare Now

site1prod483472

Best Seller

Starting at $39.99

List:

$86.00

$35.99

Compare

Compare Now

site1prodH81592

Top Rated

Starting at $50.26

List:

$94.00

Compare

Compare Now

site1prodJ07199
Top Rated

Starting at $14.09

List:

$30.00

Compare

Compare Now

site1prodH81594

Sale

Starting at $16.18

List:

$32.00

Compare

Compare Now

site1prodJ07197

Top Rated

Compare

Compare Now

site1prod445523

Best Seller

Starting at $38.00

List:

$82.00

Compare

Compare Now

site1prod580019
Price Drop

Starting at $13.52

List:

$37.00

Compare

Compare Now

site1prod449336

Best Seller

Compare

Compare Now

site1prod445524

Price Drop

Starting at $40.17

List:

$84.00

Compare

Compare Now

site1prod449324

Best Seller

Compare

Compare Now

site1prodJ04279
For over 30 years, Aquarian Drumheads U.S.A. has been a heavy hitter in the drumming world. Their commitment to quality and experience has led to the company achieving a level of respect with musicians that places them among the truly elite. Never ones to rest on their laurels, Aquarian continue to push forward with innovative new designs. Aquarian was founded in 1980 when Roy Burns and Ron Marquez decided to pool their resources and experience as Aquarian Accessories. Roy had gained considerable fame as a big band drummer at this point, working with legends such as Benny Goodman and Woody Herman, as well as being an in demand session drummer in New York City. If Roy was the heart of Aquarian, you could say the Ron was the head, with his high-tech background in manufacturing. Together, they developed patented products and unique process approaches that remain hallmarks of the company to this day.

Aquarian has a simple philosophy that they continue to stand behind. It is that the drummer is most important, and the drummer always comes first. To this day, Roy Burns still answers the phone at Aquarian and fields questions from artists inquiring about his products. Some of those artists that are calling these days include Rikki Rockett of Poison, Roger Taylor of Duran Duran, Chris Adler of Lamb of God, and Scott Hessel of the Gin Blossoms. By staying in contact with drummers, this allows Aquarian to stay in tune with what they really need for their drum heads.

With this in mind, Aquarian has developed a large number of incredible drum heads that artists from all walks of life will appreciate. Whether you need a full set of heads, or individual ones for your live kit or studio setup, Aquarian has got you covered. Each head offers incredible durability and resonance, so your drums will sound, clear, crisp, and, most importantly, loud, night after night.

At Aquarian, drumming is everything. They have the gear every drummer needs, and the experience to make sure it's built the right way. Aquarian drum heads will keep your beat, but won't be beat.