Evans Drum Head Pre-Packs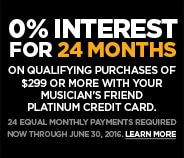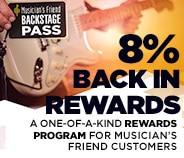 all
Open Box
Results 1 - 1 of 1 matches
As a drummer, you know that each and every one of your drums takes a beating, especially if you're a professional player or someone who is out gigging often. It's a simple fact that the more you play, the more damage your drum heads are going to take. Eventually, all drum heads need to be replaced to ensure that your kit continues to sound its absolute best. When you're on the market looking for new drum heads, it's important that you choose ones from a company that you know you can trust. That's why it's such a smart move to be checking out Evans Drum Head Pre-Packs. Evans is a company with more than 40 years of experience in the drumming game. With the respect of their peers and a dedication to being the best, Evans crafts drum heads that are a great choice for you.

The beauty of going with pre-packed drum heads is that you can rest assured that they are going to complement one another from the get go. There will be no hunting and choosing different heads, hoping to find ones that sound good when played in unison. You just install them and you're ready to count off the beat. Evans offers a wide variety of these packs, so you know you'll be able to find the perfect ones to suit your needs. If you're not entirely sure which drum head pre-pack is right for you, maybe take a look at some of our best sellers? For example, the G2 Coated Drumhead Pack offers an incredible blend of depth, sustain, and attack that will deliver impressive consistency as you lay down your grooves. Another fantastic option is the EC2 SST Clear Drumhead Pack, which is known for using vibration to its advantage, creating a sound with damped high overtones and a powerful low end. Not only that, the unique design of these heads also offers a broader tuning range than most.

And we're only getting started! From the Onyx 2 Drumhead Pack to the EMAD 5-Piece Drumhead Pack Standard and everything in between, Evans has all of your drum head pre-pack needs covered. Check out what they in store for you today, you'll be glad you did.