Evans Drum Heads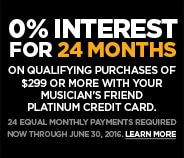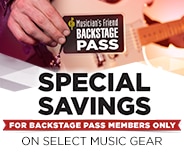 all
Open Box
Results 1 - 1 of 1 matches
A pioneer in the music industry, Evans was the first synthetic drum head manufacturer and designer in the world. Never settling for the status quo though, Evans continues to blaze trails in drumming technology, focusing on staying ahead of the pack in every aspect of their gear. Evans believes you are what you play, so if you're looking to be the best, you've definitely come to the right place. If you're looking for individual options to replace or upgrade your current drum heads you'll be blown away by the enormous selection here. From bass, like the EMAD Resonant Bass Drumhead and the Genera G2 Clear Bass Drumhead, to snare, like the Genera HD Dry Batter Coated Snare Head, these drum heads literally have your drums covered. And with conga and bongo heads, graphic series and textured designs as well, you'll be able to find something that definitely represents your look and style.

There are even full packs available, allowing you to replace all the drum heads in your kit at once, ensuring you have a consistent sound across all your drums every time you play. Options like the G1 Clear Drumhead Pack, the Onyx 2-Ply Drumhead and the G2 Coated Drumhead Pack add depth, durability and style to your setup with minimal installation effort. With a variety of styles and materials, you have the ability to completely customize your drums whenever you see fit.

It's a lot more efficient to replace your drum heads rather than replacing entire drums. And because Evans put so much emphasis on the quality of their drum heads, you know you'll be getting professional upgrades for your kit. Used by headliners like Dave Lombardo of Slayer, Wilco's Glenn Kotche, Phil Rudd of AC/DC and even the London Symphony Orchestra, the reputation of these drum heads is truly world class.