Remo Drum Head Pre-Packs
Ways to Shop
Price Drop

Best Sellers

Open Box Gear

Top Rated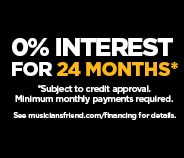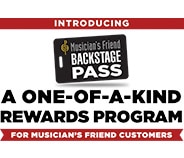 all
Open Box
Results 1 - 20 of 59 matches
Price Drop

Starting at $32.95

List:

$80.70

Compare

Compare Now

site1prod490091

Price Drop

Starting at $32.95

List:

$80.70

Compare

Compare Now

site1prod490092

Top Rated

Remo 5-Piece Rock ProPack

Perfect for upgrade or replacement of drum heads for standard size drum kits. Includes FALAM® patch.

Compare

Compare Now

site1prod448911

Price Drop

Compare

Compare Now

site1prod446712
Price Drop

Starting at $37.95

List:

$83.30

$33.40

Compare

Compare Now

site1prod490090

Price Drop

Starting at $13.94

List:

$31.30

Compare

Compare Now

site1prodJ03356

Top Rated

Compare

Compare Now

site1prod443210

Price Drop

Compare

Compare Now

site1prod583521
Top Rated

Compare

Compare Now

site1prod620716

Best Seller

Compare

Compare Now

site1prod443211

Price Drop

$35.26

List:

$78.40

$31.03

Compare

Compare Now

site1prod583516

Top Rated

Compare

Compare Now

site1prod446716
Out of all the choices a drummer makes, heads might be the most important. They have a big impact on the way that your drums sound and feel, so it isn't an understatement to say that not just any head will do. They should be right up there with shells and sticks on your priority list, and there are so many kinds available that any drummer can customize the perfect kit. One of the best reputations in the industry belongs to Remo, which is the company that made history by leading the first big push to synthetics in the post-war era. If you're looking to outfit multiple drums at once, Remo drum head pre-packs are a no-brainer.

Like a lot of the best instrument and component makers out there, Remo started off as the personal project of one passionate musician. The company was founded in 1957, when professional drummer Remo D. Belli took it upon himself to find a better way to do things. The problem was simple: the natural calfskin heads used at the time were hard to keep consistent, especially through changes in the weather, and constantly needed re-tuning. At first, the goal was just to make a more reliable drum head, but over the years, advancements in materials have taken the sound of synthetic heads to a whole new level. Today, Remo heads set the standard for consistency and sound.

Choosing the right Remo drum head pre-pack for your setup is simply a matter of matching your percussion layout with the characteristics you want. Take the Emperor series, for instance. They're two-ply drum heads made of mylar (Emperor, Emperor X) or polyester (Vintage Emperor). These will give you a bright sound, and they're super durable. If you'd prefer single-ply heads, the Ambassador series is worth a look. Looking for a fatter, lower pitch? In that case, check out the Pinstripes.

There's something here for every drummer, which comes as no surprise since Remo is the king of drum head manufacturers - they've even got the crown to prove it. Choosing that logo was a bold move, but they've backed it up with an amazing legacy of pushing the envelope. When you want to gear up a drum set the right way, Remo drum head pre-packs are always top contenders.