Mapex Drum Pedals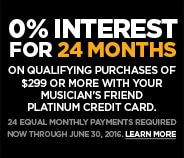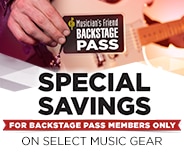 all
No Results Found
Quick Search Tips:
Try just one or two terms.
Instead of using the search box, find your gear by clicking the product category tabs and other navigation links.
Try varying the spelling to see if the word is spelled correctly.
Check out the items below that are suggested based on your search terms.
We'd love to help you find what you're looking for-call us anytime at 800-449-9128.
Suggested Items:
Percussionists from around the world are more than familiar with Mapex drum hardware, and this most certainly includes their impressive lineup of pedals. In fact, a simple glance at this catalog will make it very obvious that Mapex specializes in a wide range of both single and double drum pedals for every taste and playing style. Whether you're an intricate jazz percussionist or a hard-hitting death-metal crusher, you can bet that a drum pedal from Mapex will provide you with the smooth and natural feel you deserve.

When Mapex began manufacturing drum hardware in 1989, their reputation for high-quality construction and exceptional playability grew quickly among drummers and percussionists. In fact, their drum pedals are preferred by many drummers in the music industry, and proof of that can be found in their Falcon single bass drum pedal. The reason is because everything in the Falcon Series is influenced and tested by experienced musicians, and this single bass drum pedal is no exception. Featuring a self-adjusting hoop clamp, interchangeable beater weights and drives, and even footboard height adjustment, this pedal is made for today's serious drummer.

Now, for those who like to double up their kick drum hits, look no further than the Mapex 500 double bass drum pedal. Crafted from solid steel components, this single-chain pedal is engineered to be solid and reliable through countless practices and gigs. Additionally, the 500 double bass drum pedal is very affordable, so you don't have to worry about emptying your wallet to enjoy the same double kick performance as the pros.

As the backbone of a group, you know how essential your drum pedal is to keeping the groove. With that in mind, you'll never have to worry about the quality of your drum pedal when you stick with a model from Mapex, so feel free to explore their entire section; the perfect drum pedal for you is waiting to be discovered, right here.