Vic Firth Drum Sticks & Mallets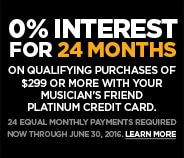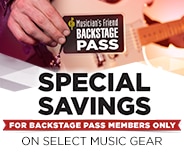 all
No Results Found
Quick Search Tips:
Try just one or two terms.
Instead of using the search box, find your gear by clicking the product category tabs and other navigation links.
Try varying the spelling to see if the word is spelled correctly.
Check out the items below that are suggested based on your search terms.
We'd love to help you find what you're looking for-call us anytime at 800-449-9128.
Suggested Items:
Since 1963, Vic Firth has been providing drummers with exceptionally crafted sticks and mallets in a wide range of sizes and woods. Whether you're a complex jazz percussionist or a hard-hitting headbanger, Vic Firth caters to all genres, and they have more than enough stick and mallet choices to take your skills to the next level.

Before choosing a pair of drumsticks or mallets, it's important to consider your own playing style first. After all, they come in many different wood types, and the three most common are hickory, maple and oak. Hickory sticks are sturdy, versatile, and the most popular. On the other hand, maple sticks are a favorite with jazz players because they're so light and flexible, while oak is praised for its staying power and huge projection, making it ideal for louder rock groups. Whatever you decide upon, you can bet that Vic Firth has what you're looking for, so let's take a peek at some of your options.

In the stick department, you can't go wrong with the 3-Pair American Classic hickory drumsticks. Featuring a bold design for a fuller sound, and deep back-cut tips to enhance your cymbal response, the American Classics are an excellent example of why so many drummers and percussionists count on Vic Firth to bring their talents to the forefront. Now, if you're after a set of oak sticks, then try the Shogun Japanese White Oak sticks. With their rigid response and incredible cross-stick tone, these sticks create a bright cymbal sound that really cuts through. Another big seller in this catalog are the American Custom Bolero drumsticks. Made with maple and containing nylon tips, they're the perfect set of tools for orchestral and pit work.

As a drummer, you are the driving force behind the music, and responsible for keeping the other band members on time. For this reason, you need to be armed with drumsticks or mallets that last long, and continue to sound great through countless practices and performances. Of course, these are two things you can always expect from Vic Firth sticks and mallets.