Vic Firth Brushes
Ways to Shop
Price Drop

Best Sellers

Top Rated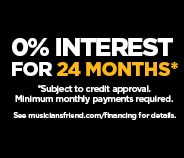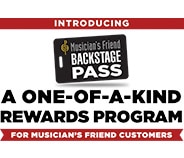 all
Open Box
Results 1 - 13 of 13 matches
Top Rated

Vic Firth Rute 505

Vic Firth has expanded the concept of their popular Rute to offer a complete line of models for a variety of...

Compare

Compare Now

site1prod446880

Best Seller

Compare

Compare Now

site1prodJ17469

Best Seller

Vic Firth Rute

Vic Firth now offers a complete line of RUTE models for a variety of applications. While all four additions...

Compare

Compare Now

site1prod446456

Best Seller

Vic Firth Dreadlocks

Braided heavy-gauge stainless steel wires produce bold percussive sounds. Strike, scrape, or let your...

Compare

Compare Now

site1prod443942
Best Seller

Compare

Compare Now

site1prodH71513

Best Seller

Compare

Compare Now

site1prodH72074

Best Seller

Compare

Compare Now

site1prod460567

Price Drop

Compare

Compare Now

site1prod460566
Price Drop

Vic Firth Rute 303

Vic Firth has expanded the concept of their popular Rute to offer a complete line of models for a variety of...

Compare

Compare Now

site1prod446878
Versatility is what makes a great percussionist, and this includes learning how to play with brushes. Of course, Vic Firth has remained a worldwide leader in the manufacturing of percussion tools since 1963, and their brush sticks are considered by many to be the best.

Using brushes is a great way to broaden the capabilities of what you can do in the drum seat. By mixing brushes into your routine, you can improve your agility, strengthen the muscles in your hands, and discipline yourself as a performer. Vic Firth fully understands this, which is why their brushes can be found so easily in concert halls and recording studios around the globe. In fact, many well-known drummers use Vic Firth brushes, including Peter Erskine, who has played with everyone from Joni Mitchell to the BBC Symphony Orchestra, and multi-platinum recording artist Russ Miller.

At this point, you're probably wondering what Vic Firth brushes are right for you. If you're not sure, you can always start with the best-sellers. For example, the Live Wires brushes are perfect for those who prefer a little more "pop" in their brush performance. Exceptionally balanced and comfortable to hold, these brushes sound great both onstage and in the studio. As mentioned earlier, Russ Miller often uses Vic Firth brushes, and he even has his own signature model. Featuring one "sweep" brush with medium gauge wire for a smooth sound, and one "ride" brush with a heavy gauge wire for excellent rebound, the Russ Miller Signature brushes sound great together in action, and deliver plenty of volume.

The greatest drummers of all time know that being the best doesn't mean playing the hardest. It means being diverse, and open to other musical styles. If you never tried brushes before, it's strongly recommended that you give them a shot. And when you're ready, just remember that Vic Firth offers an impressive range of brush options to choose from.