Effects

Ways to Shop
On Sale

Price Drop

Items with Free Gifts

Items with Rebates

Best Sellers

Open Box Gear

Restocks

Top Rated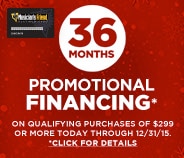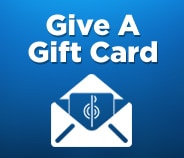 all
Open Box
Results 1181 - 1200 of 1411 matches
Page:
< Prev
1
...
58
59
60
61
62
of
71
Next >
Compare

Compare Now

site1prodH97139

Compare

Compare Now

site1prod584224

$281.25

List:

$375.00

$247.50

Compare

Compare Now

site1prod150279

Compare

Compare Now

site1prodH87360
Compare

Compare Now

site1prodJ10557

Compare

Compare Now

site1prodH97832

$229.00

List:

$299.00

$195.47

Compare

Compare Now

site1prodH97829

Top Rated

$119.99

List:

$171.42

$105.59

Compare

Compare Now

site1prod423801
Compare

Compare Now

site1prod150558

Compare

Compare Now

site1prodJ05978

Top Rated

$169.00

List:

$225.00

$114.99

Compare

Compare Now

site1prod423707

$129.95

List:

$174.95

$110.93

Compare

Compare Now

site1prodH75032
Compare

Compare Now

site1prod500726

Compare

Compare Now

site1prod153925

$99.95

List:

$119.95

$87.96

Compare

Compare Now

site1prodJ02029

Compare

Compare Now

site1prodJ01244
Ask any guitarist and they will tell you that a great effects pedal can take your performance to the next level. Able to enhance or completely reinvent your sound, an effects pedal will completely revolutionize the way you play your instrument forever.

Take a minute to think about some of your favorite guitar riffs of all time. What comes to mind? How Soon is Now by the Smiths? Welcome to the Jungle by Guns and Roses? Iron Man by Black Sabbath? Whether it's one of these riffs or something entirely different, the odds are an effects pedal had something to do with making them truly special. Now you've got the opportunity to recreate some of these riffs, as well as unleash your own on the masses.

With well over 1000 pedals available here, you'll have no trouble finding the one that is perfect for you. The reality of the situation is that your choice simply comes down to personal preference. What kind of sounds are you interested in making? Do you want to transform your guitar into a powerful, full-bodied electric organ? If so, try out the B9 Organ Machine Guitar Effects Pedal from Electro-Harmonix. Maybe you're interested in replicating that classic soul vibe of the late-60s and early 70s? Then plug into the Soul Vibe Pedal from BBE. Or is it far out effects to really captivate listeners that you have in mind? Then stomp on the M169 Carbon Copy Analog Delay Guitar Effects Pedal from MXR and watch the room come to life like never before.

If, on the other hand, you're after a more practical pedal for your collection, you'll love options such as the TU-3 Chromatic Pedal Tuner from Boss or the Pitchblack Poly Pedal Tuner from Korg. Basically, if there's a pedal for a specific sound, tone, or function, you can bet we'll have what you're looking for right here. So what are you waiting for? Start exploring, find the guitar effects of your dreams, then get out there and start playing!

Effects Starting at: $7.95