Keyboard Sustain, Volume, Expression Pedals
Ways to Shop
Price Drop

Best Sellers

Open Box Gear

Restocks

Top Rated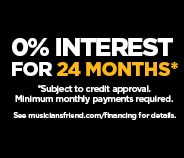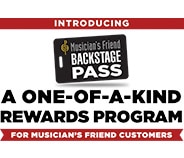 all
Open Box
Results 21 - 40 of 44 matches
Page:
< Prev
1
2
3
Next >
Top Rated

$28.87

List:

$34.00

$25.41

Compare

Compare Now

site1prod702153

Price Drop

Compare

Compare Now

site1prod421354

Best Seller

Compare

Compare Now

site1prod159900

Top Rated

Tech 21 MIDI Mouse Pedal

3-button MIDI foot controller. It can be powered by standard 9V adaptor, 9V battery, or phantom power via MIDI...

Compare

Compare Now

site1prod704450
Compare

Compare Now

site1prod700858

Best Seller

Compare

Compare Now

site1prod485836

Compare

Compare Now

site1prod700856

$2,175.00

List:

$2,700.00

Compare

Compare Now

site1prodJ10090
Serious performers need exceptional supporting equipment to enhance performance and sound. Your keyboard is an extension of your musical tastes and passion and you want to use every possible key at your disposal to sound top notch. Keyboard sustain, volume and expression pedals are a great and inexpensive way to boost your sound and unlock the full potential of your instrument.A good foot pedal can give you extra control over a keyboards volume, pan and modulation. Sustain, volume and expression pedals all have much the same purpose: to add depth, dimension and a rich, resonant sound to your performance. Any pedal you choose should provide a similar sensation to an acoustic piano and boost your overall presentation.Good keyboard pedals are small, lightweight and easily portable, making them ideal travel companions on the road. They are meant to be stepped and stomped on as you play your keyboard, so naturally you want to find a durable, top quality one. The On-Stage Stands KSP20 Keyboard Sustain Pedal a terrific lightweight option that will fit in any gig bag and provide years of steady use. A molded-in top tread and rubber feet provide a secure slip-free grip as you're tickling the ivories, while a convenient polarity switch works with virtually any keyboard on the market. On the other hand, if you're looking for, a pedal that works with any synthesizer, pedal or anything with an expression input, the Moog EP-3 Universal Polarity Expression Pedal is a great choice. The ¼" output works with any TRS cable and gives you better control over volume, modulation and pan. As well, the Yamaha FC7 Volume Pedal is a heavy-duty volume controller that tailors to various playing styles for ultimate smooth performance. A great pedal is one you don't even have to think about; it simply becomes an extension of your sound. Small but mighty, sustain, volume and expression pedals can have a surprisingly impressive impact on your play. You've nearly mastered the intricacies of your keyboard; now it's time to fine-tune you're sound
.
Keyboard Sustain, Volume, Expression Pedals Starting at: $14.99