MIDI Pad Controllers

Ways to Shop
Best Sellers

Items with Rebates

On Sale

Price Drop

Open Box Gear

Restocks

Top Rated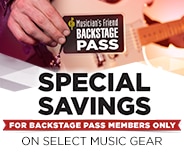 all
Open Box
Results 1 - 26 of 26 matches
Save on Komplete

Compare

Compare Now

site1prodH86858

Best Seller

Compare

Compare Now

site1prodJ22548

Sale

Compare

Compare Now

site1prodJ23307

Best Seller

Compare

Compare Now

site1prodJ25757
Best Seller

Compare

Compare Now

site1prodJ25756

Best Seller

Compare

Compare Now

site1prodJ25758

Sale

Compare

Compare Now

site1prodJ31911

Best Seller

Compare

Compare Now

site1prodJ22032
Best Seller

Compare

Compare Now

site1prodJ32176

Price Drop

Compare

Compare Now

site1prodJ11742

Best Seller

Compare

Compare Now

site1prodJ14614

Best Seller

Compare

Compare Now

site1prod583646
Best Seller

Compare

Compare Now

site1prodH91636

Top Rated

Compare

Compare Now

site1prod583105

Rebate

Compare

Compare Now

site1prodJ13549

Price Drop

Compare

Compare Now

site1prodJ10511
Best Seller

Compare

Compare Now

site1prodH81404

Best Seller

Compare

Compare Now

site1prodJ00584

Compare

Compare Now

site1prodH93842

New

Compare

Compare Now

site1prodJ40303
Compare

Compare Now

site1prodJ12137

Best Seller

Compare

Compare Now

site1prodH91104
Was:
For the discerning DJ or professional recording artist, only the best will do. Wherever you do your greatest work—whether it's the studio, stage, or the sound booth at an energetic club—the right MIDI pad controller is your direct link to the rhythm. With a variety of designs featuring different functionality and ergonomics, we're confident that there is a perfect controller for any individual's preferences. Choose the MIDI pad controller that's right for you and you'll be harnessing the true power of your synthesizer or workstation in no time. Every type of controller has its place, of course, including the venerable keyboard—but when it comes to percussion, the pad is where it's at! These layouts allow the placement of standard drum sound kits in a more natural position beneath the fingers, making every tap intuitive. So, what should you look for in a pad-based controller? While all of our options are worthy choices, it's important to select the best model for your needs. Check out the array of pads first and foremost: is it large enough? If your style means fast play, are you getting the responsiveness you need? Does the controller provide the full range of configuration options for your work? We also carry a selection of expansion controllers and event processors to add extra functionality to your soundstage. Creating the perfect setup has never been easier than it is with our full assortment of MIDI equipment to bring every note completely under your control. Whatever your style—DJ, producer, pop, hip-hop—there's a MIDI pad controller that will enhance your sound. From percussion to effects and more, the applications are limited only by your creativity. Unlock the potential of your production hardware and software and get set to take your sound to the next level!

You are changing the Ship-To country.
Our product catalog varies by country due to manufacturer restrictions. If you change the Ship-To country, some or all of the items in your cart may not ship to the new destination.
{"reportSuiteIds":"","prop2":"","prop1":"","prop5":"","prop6":"","prop3":"","prop4":"","channel":"","linkInternalFilters":""}
category
site1CMAD
/midi-pad-controllers
cat|site1CMAD
?pageName=subcategory-page&N=500287