PDP Shell Packs
Ways to Shop
Best Sellers

On Sale

Top Rated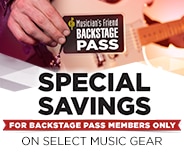 all
Open Box
Results 1 - 14 of 14 matches
Sale

Compare

Compare Now

site1prodH73745

Top Rated

Compare

Compare Now

site1prodH95562

Top Rated

Compare

Compare Now

site1prodH93063

Top Rated

Compare

Compare Now

site1prodH95564
Best Seller

Compare

Compare Now

site1prodJ13910

Best Seller

Compare

Compare Now

site1prodH95563

Top Rated

Compare

Compare Now

site1prod483477

Sale

Compare

Compare Now

site1prodH93064
Best Seller

Compare

Compare Now

site1prodJ13909

Best Seller

Compare

Compare Now

site1prodJ13902

Best Seller

Compare

Compare Now

site1prodJ25141

Compare

Compare Now

site1prodJ13911
Top Rated

Compare

Compare Now

site1prodH73746

Compare

Compare Now

site1prodH93062
Was:
PDP is a company that believes every drummer should have access to quality drums. That's why their shell packs are considered the perfect balance between quality and affordability. Handsome in appearance and even more renowned for their sound and playability, PDP drums have been dominating stages all over the planet for well over a decade now. In this section you'll find the best of what PDP has to offer in terms of shell packs, with something for all types of drummers. So take your time browsing each of these items to ensure you get exactly what you need as a musician.

If you're searching for a new kit, take a look at something like the PDP Double Drive 8-Piece Shell Pack. Featuring two kick drums, three toms, two floor toms, and a single snare, these shells were made for power drummers who like to turns things up more than a few notches. If you like to punishingly play for hours on end, this shell pack is exactly what you've been searching for.

On the other hand, if you're here for something smaller and more versatile to blend into your current kit, check out the PDP Concept Maple 3-Piece Shell Pack. Featuring a bass drum, a tom and a floor tom all constructed of 7-ply maple, these shells are a re-imagination of earlier PDP drums. Loved for their warm depth and significant range, these drums can be configured to accommodate almost any style of play.

Pacific Drums & Percussion are known throughout the drumming world for the overall quality and tone of their shell packs. Just look at their massive roster of percussionists. Big names like Jane's Addiction drummer Stephen Perkins, Usher's Aaron Spears, Shakira's Brendan Buckley, Dave Raun of Lagwagon, Tommy Clufetos of Black Sabbath and so many others all rock PDP shells in their setups. So if you're looking to amp up the way you crash and bang, you've definitely come to the right place.