TRS Cables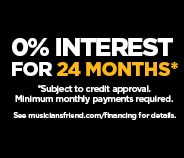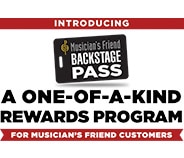 all
No Results Found
Quick Search Tips:
Try just one or two terms.
Instead of using the search box, find your gear by clicking the product category tabs and other navigation links.
Try varying the spelling to see if the word is spelled correctly.
Check out the items below that are suggested based on your search terms.
We'd love to help you find what you're looking for-call us anytime at 800-449-9128.
Suggested Items:
There is a huge amount of equipment in the world of music: pedals, amplifiers, sound units, microphones, speakers, headphones… and, of course, instruments. To connect all of your gear together, you'll need to use some of the many varieties of patch cables. Of these, the TRS cable is the ones you'll probably see the most. What makes TRS cables different from other patch cables? In short, the answer is that they carry stereo signals. TRS stands for "tip, ring, sleeve"—in this connection, the tip transmits the left channel, the ring transmits the right channel and the sleeve is shared by both. Their stereo sound support makes TRS cables a great solution for DJs and musicians, as well as music lovers wanting to connect their computer or mobile device to a stereo system. In the recording studio, you'll use TRS cables to connect much of your equipment together. You might, for example, run a TRS cable from a stereo effects unit to your mixing desk while another one hooks up your powered studio monitors. DJs can make use of these cables to plug multiple audio sources into their mixer, from CDs to Mp3 and even vinyl records. If you play guitar, TRS cables will allow you to connect stereo guitar pedals together for a simple solution that won't leave you with a pile of tangled mono patch cables. TRS cable connectors come in two sizes: 1/4", which is used in lots of professional-grade equipment, and 3.5mm, which fits mobile devices and some headphones. Many of these cables provide a TRS connector on one end and an alternate connector, such as XLR or RCA, on the other end, allowing you to link equipment that uses different connector types. Some cables are Y-adapters, working either as a mixer or a signal splitter. Chances are good that, when you need to connect something on the stage or in your studio, you're going to be reaching for a TRS cable. Look for the cables that have the connectors you need and you will be ready to go
.
TRS Cables Starting at: $4