Vater Brushes
Ways to Shop
Price Drop

Best Sellers

Top Rated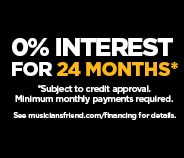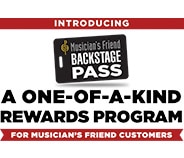 all
Open Box
Results 1 - 15 of 15 matches
Best Seller

Compare

Compare Now

site1prodH71775

Price Drop

Compare

Compare Now

site1prod446666

Best Seller

Compare

Compare Now

site1prod581038

Price Drop

Compare

Compare Now

site1prod443497
Best Seller

Compare

Compare Now

site1prod443495

Best Seller

Compare

Compare Now

site1prod581039

Best Seller

Compare

Compare Now

site1prodH75323

Best Seller

Compare

Compare Now

site1prod443494
Best Seller

Compare

Compare Now

site1prodH73431

Best Seller

Compare

Compare Now

site1prodH93175

Best Seller

Compare

Compare Now

site1prod443491

Compare

Compare Now

site1prodJ16172
Compare

Compare Now

site1prod443496

Compare

Compare Now

site1prodJ16171

Vater Poly Brush

Nylon bristles for flexibility and sweet slap. Retracts without a pull-rod.

Compare

Compare Now

site1prod443493
When it comes to brushes that that are long lasting, comfortable to grip, and sound exceptional, Vater's brushes stand in a class of their own. Well-known worldwide for their drumsticks, Vater's line of brushes are just as popular, and they can easily be found in jazz clubs and recording studios all over the globe. No doubt, whether you've been playing with brushes for years or recently decided that you wanted to give them a shot, you can bet that Vater has an ideal pair of brushes waiting for you, right here.

So the question now is, what brushes are the right fit for you? If you're not sure, understanding some of the characteristics of certain models can help you make a quicker decision. For example, the Monster Wood Brush produces a funky "swish" sound that makes them excellent for backbeat accents. Or, how about the Cajon Brushes. Sturdy and perfectly balanced, these polymer brushes are ideal for crossover percussionists who often use cajon drums and other world instruments.

Of course, an even easier way to narrow down your choices is to simply stick with Vater's best sellers, and they certainly have plenty of those. Just take a look at the Little Monster Brush. A smaller diameter version of the original Monster Brush, these brushes are very lightweight, and the wavy polymer strands have a very unique sound and feel.

With so many different drumming techniques to learn, it only makes sense to try as many of them as possible; after all, the more styles you can play, the higher in demand you will be amongst other musicians. For this reason, every percussionist can benefit from incorporating brushes into their routine, and as you can see from this section, Vater specializes in a wide range of models, so feel free to explore the rest of their catalog.