American Recorder Technologies Cable Adapters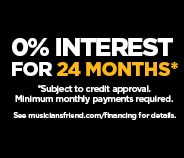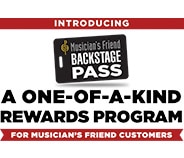 all
No Results Found
Quick Search Tips:
Try just one or two terms.
Instead of using the search box, find your gear by clicking the product category tabs and other navigation links.
Try varying the spelling to see if the word is spelled correctly.
Check out the items below that are suggested based on your search terms.
We'd love to help you find what you're looking for-call us anytime at 800-449-9128.
Suggested Items:
Does the quality of adapters and cables really matter? It's a question every musician and engineer has asked themselves at one point. But whether you're in the studio putting the finishing touches on a recording or a guitarist trying to discover that perfect tone, you should certainly be aware of every possible way to make your finished product shimmer. While adapters and cables are certainly overlooked often, the quality and style of both most certainly affect your overall sound. Luckily, you can rest assured knowing that American Recorder Technologies cable adapters are the perfect solution to eliminating hiss and unwanted crackling.  Strong, rugged and built to last, American Recorder Technologies cable adapters are easy-to-use, functional, and complete with a heavy-duty style construction. With many different options to choose from, American Recorder Technologies offers solutions to all kinds of setups and connections.

For example, if you're looking to play music from your MP3 player over the PA prior to a concert, look no further than the 1/4" Male Mono to RCA Female Adapter. They're easy to use and the sound quality is clean and precise.  Or maybe you need a mic plug for your guitar amp? Just go with the XLR Female to 1/4" Male Mono Adapter Nickel. It's tough, affordable, and completely holds up in signal strength.

When you get right down to it, the best equipment money can buy will not function at its peak without the proper cables and adapters. From microphones to guitar amps, your overall sound will drastically improve with the best connections and setups. When you purchase cables and adapters from American Recorder Technologies, you're not only extending the life of your equipment by a large margin, but you're improving the quality of your product. With a reputation for long lasting durability and affordability, American Recorder Technologies cable adapters will most certainly provide you with the pristine sound you desire!