Gibraltar Drum Pedals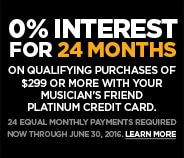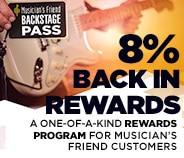 all
Open Box
Results 1 - 2 of 2 matches
Best Seller

Compare

Compare Now

site1prod446087

Best Seller

Compare

Compare Now

site1prod447794
Gibraltar Hardware is well-known for their sturdy, dependable equipment, so you can bet that Gibraltar drum pedals will help you get the most out of the bass drum or pad. Supporting leading drummers like Rich Beddoe, Rob Bourdon, Stephen Bradley and Mike Veny, Gibraltar hardware has more than proven itself on stages all over the world.

Gibraltar's drum pedals don't stop with the standard bass beaters, either. They're also famous for their cajon pedal, which makes it easy to incorporate that exotic drum into your stage setup. With a number of different pedals to choose from, you can get standard pedals using whichever drive system you prefer. That could mean strap drive if you're looking for an accessible beginner pedal that's easy to maintain, chain or double chain for a more traditional feel or even direct-drive pedals for the absolute best responsiveness.

The two keystone pedal lineups from Gibraltar are the G-class and Intruder series. If you're looking for simple setup, quick fine-tuning and a good blend between power, speed and style, you'll like the G-class. They're hefty chain-driven pedals with a very modern design, and loaded with adjustments that make them highly customizable. The Intruder pedals are also designed for great adjustability, with the added option of direct-drive versions, which cut out chains and straps entirely to make the beater like an extension of your foot. A pro drummer who swears by direct-drive pedals will also want to check out the 6700 series, which feel just as buttery-smooth in action as they look at your feet.

The other thing you'll find along with Gibraltar drum pedals is their impressive selection of spare parts. Whether you need replacement straps or springs, a new beater to swap in for every song or even a mounting bracket for Gibraltar's popular cajon pedal, you'll find plenty of accessories to go along with the Gibraltar pedals you already own or the new one you might be eyeing up at this very moment.

Drumming is all about rhythm, and having an excellent sense for it is part of being a good drummer. Any veteran percussionist will tell you that the hardware choices you make - especially the pedals - also have a huge impact, since they're the middle-man between you and your floor drum. With pedals as fast and responsive as these ones from Gibraltar, you'll have plenty of confidence that your acoustic message is getting through loud and clear.