Musician's Gear Instrument Cables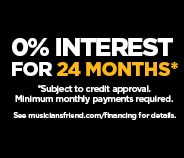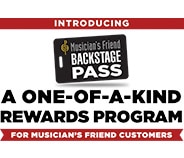 all
No Results Found
Quick Search Tips:
Try just one or two terms.
Instead of using the search box, find your gear by clicking the product category tabs and other navigation links.
Try varying the spelling to see if the word is spelled correctly.
Check out the items below that are suggested based on your search terms.
We'd love to help you find what you're looking for-call us anytime at 800-449-9128.
Suggested Items:
Let's face it: an instrument cable is not exactly a complicated thing. We spend enough time agonizing over our choices of instrument, amplifier and other gear. The cables to connect them together ought to be a simpler decision. Thankfully, Musician's Gear makes it so. This assortment of cords delivers solid, long-lasting build quality at an affordable level, which makes it an easy way to finish your gear shopping without stressing out over it.

In fact, Musician's Gear is especially friendly if you're outfitting an entire band or a music classroom. With patch cables available in packs numbering anywhere from four to ten, they're definitely in touch with the needs of educators, studio managers and anyone else who might need to pick up a whole collection of cables at once. Of course, for the rest of us, there are still plenty of single cords to choose from.

A type of cord that shouldn't be overlooked is the short coupler cable. Musician's Gear offers these in packs as well as one-by-one, all with right-angled connectors that make the cables easy to tuck down in a pedalboard. They've also got uses beyond effects units: you'll find these little cables incredibly useful for patching together rack components and even tabletop studio gear. Anything that uses a 1/4" connection is a candidate.

If you're a guitarist or bassist, you should definitely check out the Musician's Gear Tweed Instrument Cable. This comes in straight and right-angled versions, and it's the perfect way to connect a classic guitar to a vintage amp for a totally authentic look onstage. Retro gear lovers need look no further for their ideal instrument cable.

No matter how good your instruments and equipment are, they still depend on a high-quality connection to deliver the best performance. Use Musician's Gear instrument cables to link up all your 1/4" gear and you'll know that you've got cords you can count on from one show to the next.