Tube Combo Guitar Amplifiers
Ways to Shop
Best Sellers

On Sale

Price Drop

Restocks

Top Rated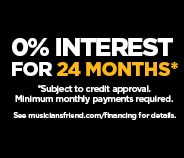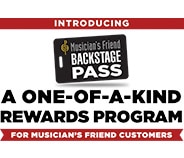 all
Open Box
Results 1 - 20 of 219 matches
Page:
1
2
3
4
5
6
of
11
Next >
Best Seller

Compare

Compare Now

site1prodJ00632

Top Rated

$1,099.99

List:

$1,539.99

$967.99

Compare

Compare Now

site1prod423618

Top Rated

$649.99

List:

$799.99

$571.99

Compare

Compare Now

site1prod582106

Best Seller

Compare

Compare Now

site1prodJ22315
Top Rated

Compare

Compare Now

site1prodH12886

Best Seller

$399.99

List:

$599.99

$351.99

Compare

Compare Now

site1prodJ22314

Sale

Compare

Compare Now

site1prodJ26260

Top Rated

Compare

Compare Now

site1prodH79021
Top Rated

Compare

Compare Now

site1prodH88422

Top Rated

Compare

Compare Now

site1prodJ20371

Top Rated

Compare

Compare Now

site1prod482325

Top Rated

$349.99

List:

$500.00

$307.99

Compare

Compare Now

site1prodJ10102
Tube combo guitar amplifiers are the path the finding the warm vintage tone you're after. Combo units are a pocket-friendly way to acquire a speaker and amp in one complete package. Smaller venues and at home practice are the ideal space for compact units as they have the power to let you be heard, but also the capacity to keep the volume lowered, should your neighbors require it. Classic rock n' roll formed its signature sound around the creation of the tube amp. As electric guitars became more popular in the 50s and 60s, the tube amp became the main way to let that unique fuzzy tone be heard. As such, many fans wanted that same gain in their own musical endeavors so combo units were born. By adding in a high quality speaker, the musician could easily play and transport a tube combo amp to parties or gigs, making electric guitar even more accessible to the masses. In these units, the vacuum tube serves as the pre-amp to the speaker itself. Many prefer the tone of a tube pre-amp to the electronic solid state as the warm vibe the tube offers is hard to replicate. The sound must travel through the glass tubing to get that buzzing tone and to some, sounds inauthentic when attempted through an electronic unit. Having the tubing in place also gives you the ability to replace a worn out tube instead of exchanging a costly electrical board. The array of channels and tuning knobs available on most combo tube amps allows you to further customize your sound or even add in a loop or two as featured on the Peavy Classic 30 tube combo or the Line 6 DT25 12. Jazz, blues or even heavy rock guitarists will benefit from the tone, gain, middle and great selection of channel options. Getting you amp to sound the way you want is part of the process and becomes a big part in choosing what amp is right for you. If you aren't playing any particularly large arenas any time soon then a tube combo guitar amplifier is your best bet. Their compact nature and quality components give you the sound you're looking for while still being easy to travel with. Keeping that signature vintage rock tone alive is simple with one of these combo amps
.
You are changing the Ship-To country.
Our product catalog varies by country due to manufacturer restrictions. If you change the Ship-To country, some or all of the items in your cart may not ship to the new destination.
{"reportSuiteIds":"","prop2":"","prop1":"","prop5":"","prop6":"","prop3":"","prop4":"","channel":"","linkInternalFilters":""}
category
site1HAADD
/tube-combo-guitar-amplifiers
cat|site1HAADD
?pageName=subcategory-page&N=500436