Bass Guitar Cases & Gig Bags

Ways to Shop
On Sale

Price Drop

Best Sellers

Open Box Gear

Top Rated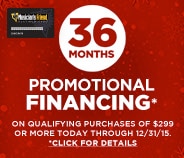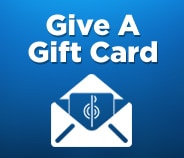 all
Open Box
Results 41 - 60 of 105 matches
Page:
< Prev
1
2
3
4
5
6
Next >
Top Rated

Compare

Compare Now

site1prod541166

Price Drop

Compare

Compare Now

site1prod620858

Top Rated

Compare

Compare Now

site1prod541149

Price Drop

Starting at $206.20

List:

$399.99

Compare

Compare Now

site1prodJ16251
Best Seller

Compare

Compare Now

site1prodJ23211

New

B.C. Rich Bass Gig Bag

B.C. Rich Deluxe Series padded guitar bags feature 30mm padding with outside zippered compartment, shoulder...

Compare

Compare Now

site1prod541182

Best Seller

Compare

Compare Now

site1prod544564

Best Seller

Compare

Compare Now

site1prodJ10687
A case or gig bag is an important part of any bassist's kit. Every time you take your bass guitar out of the house, you'll want to have it packed up to keep it safe from the elements and protect it from dirt, scratches and other potential causes of damage. The longer the trip, the more important your case selection can be. Hard shell cases are a good choice if you're always on the go with your bass or if you're often on tour. Sturdy plastic or composite on the outside and plush lining on the inside, a rigid case can take plenty of punishment so that your bass doesn't have to. The trade-off for all of this protection is that hard cases are pretty big and heavy. Go for a hard shell case when you're travelling long distances or heading to the airport, where heavy-duty protection is a must. You can choose a generic case, which will hold most bass guitars, or a form-fitting molded case for a more snug fit for a specific instrument. At the other end of the spectrum are soft shell cases, or gig bags. With water-resistant fabric and light padding, a soft case provides good protection against weather, scratches and bumps. Lighter and easier to carry, gig bags and soft cases are perfect for taking your bass around town for rehearsals and shows. These cases are more convenient than a rigid case for those routine little trips where basic protection is more than enough. Hard or soft—as long as it's right for the trip you're taking, it'll give your bass guitar the protection it needs. Choose a case that's the best fit for the size of your instrument and the mode of transportation you plan to use it on, as well as one that has enough auxiliary storage space for any accessories you normally take along. A good case should be one of the priorities of any musician
.
Bass Guitar Cases & Gig Bags Starting at: $19.99