Audix Pro Audio
Ways to Shop
On Sale

Best Sellers

Open Box Gear

Restocks

Top Rated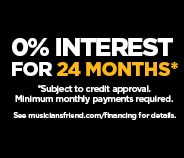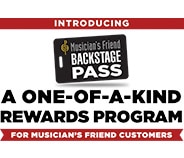 all
Open Box
Results 41 - 60 of 100 matches
Page:
< Prev
1
2
3
4
5
Next >
Top Rated

Compare

Compare Now

site1prod484136

Top Rated

Compare

Compare Now

site1prod270658

Best Seller

Starting at $399.00

List:

$450.00

Compare

Compare Now

site1prodH74524

Best Seller

Compare

Compare Now

site1prod585986
Top Rated

$79.00

List:

$115.00

$49.99

$69.52

Compare

Compare Now

site1prod584189

Sale

Compare

Compare Now

site1prodH84502

Best Seller

Compare

Compare Now

site1prod484138

Best Seller

$299.99

List:

$399.99

$263.99

Compare

Compare Now

site1prodJ13658
$229.00

List:

$275.00

$201.52

Compare

Compare Now

site1prod270646

$1,138.00

List:

$1,260.00

Compare

Compare Now

site1prodJ14104

$1,489.00

List:

$1,700.00

Compare

Compare Now

site1prod620264

$679.00

List:

$785.00

$597.52

Compare

Compare Now

site1prodH68512
Built on the ideas of innovation and technological advancement, there's one thing about Audix that hasn't changed since its founding in 1984...their uncompromising commitment to excellence. With outrageously high build standards focused purely on performance, the pro audio equipment found here is unmatched by anyone else in the industry. Because when they say their gear is made to last a lifetime, they're not exaggerating.

Known mostly for their microphones, that's mainly what you'll find in this section. From condenser to dynamic mics, individual to full packages, you'll find basically every type of professional microphone out there. For example, if you're searching for something that is capable of capturing both vocals and instruments, check out the Fusion f15 Mic. On the other hand, if you're looking something to attach to your brass instrument, consider the ADX20i-P Clip-On Condenser Microphone with its unobtrusive design and outstanding transient response. And those are just the beginning. You'll also find stands, packages, shockmounts, clips and more, just to make sure you have all the bases covered.

Aside from mics you'll also find several speaker sets to help project your music. The PH5-VS Powered Speakers come highly rated, but you'll also find the PH3-S Powered Speakers here. Both include a build-in stereo amplifier and produce a high-quality reference sound, but the PH5-VS offers 25 watts compared to the PH3-S's 20 watts and has a 75Hz - 20kHz frequency response.

Need another reason to go with Audix pro audio aside from the quality and performance of their equipment? Then take a look at the long list of headliners that use their gear: Blink-182, Willie Nelson, Steve Earle, George Strait, Alanis Morsette, The Doobie Brothers, Crosby, Still & Nash, Bonnie Rait, and so many others. They all rely on Audix to help them get the most out of their music on stage and in the studio. So if you're ready to join that list, you're definitely in the right place.