View All Vocal Processors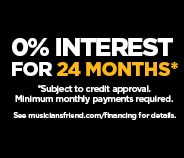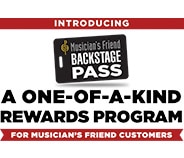 all
Open Box
Results 81 - 100 of 113 matches
Page:
< Prev
1
2
3
4
5
6
Next >
Top Rated

$63.99

List:

$140.50

$56.31

Compare

Compare Now

site1prod151424

Best Seller

Compare

Compare Now

site1prod482861

Top Rated

Compare

Compare Now

site1prod150216

Best Seller

Compare

Compare Now

site1prodH93102
Top Rated

$99.00

List:

$185.50

$87.12

Compare

Compare Now

site1prodH65658

Best Seller

Compare

Compare Now

site1prodJ19390

Best Seller

Compare

Compare Now

site1prod151317

Best Seller

Boss FZ-5 Fuzz Pedal

Using COSM technology, Boss recreates the authentic fuzz sounds of the '60s and '70s that fueled dozens of hit...

Compare

Compare Now

site1prod150215
Top Rated

Boss DI-1 Direct Box

The DI-1 is a high-quality direct box with crystal-clear sound for transforming high-impedance, unbalanced...

Compare

Compare Now

site1prod151362

Best Seller

Compare

Compare Now

site1prod151376

Best Seller

Compare

Compare Now

site1prod213016

Price Drop

Boss Dr. Rhythm DR-3

With the Boss DR-3 Dr. Rhythm Drum Machine, guitarists and songwriters can add incredible-sounding drums to...

$189.00

List:

$251.50

$166.32

Compare

Compare Now

site1prod700510
About BOSS:
BOSS is a company that has always pushed the envelope. For over 30 years, BOSS has been crafting innovative gear that is both powerful and easy to use for musicians of all walks of life. This has led to them becoming pretty legendary in the music world. With plenty of awards and critical acclaim to their name, BOSS continues to put the "stomp" in "stompbox."

BOSS pedals are a staple on the boards of some of the biggest artists out there touring today. Names like John Frusciante of the Red Hot Chili Peppers, Todd Gummerman of Mutemath, Alex Rosamilia of the Gaslight Anthem, Pete Steinkopf of the Bouncing Souls, Josh Epstein of Dale Earnhardt Jr. Jr., and more all consider BOSS pedals to be absolute staples in their setup. No doubt, you're going to feel the same way in a hurry.

So this begs the question of which BOSS gear is perfect for you? That's going to be a matter of personal preference. The good news is that there are plenty of options available here, so you're sure to find everything you need. When you're browsing this section, you may want to start by looking at our best sellers. For example, the ME-80 Guitar Multi-Effects Pedal is an option that is loaded with tone and features, all in an easy to use knob-based interface. User friendly and incredibly intuitive, this pedal includes a huge selection of effects, ranging from iconic BOSS sounds to more modern MDP effects, making it ideal for gigging guitarists. Best of all, this pedal runs on either AA batteries or a PSA-series adapter, so it will always be ready to go.

Another great and incredibly practical option from BOSS is the TU-3 Chromatic Pedal Tuner. This tuner provides an easy to read display that is visible in nearly any lighting condition. Able to tune both six and seven string guitars, as well as basses, this tuner is sure to become a staple in every performer's gig bag.

Whether you're looking for an essential or something to indulge your experimental side, BOSS has you covered. When you need to sound your best night after night, there's no doubt about it, you need to trust the BOSS.