DR Strings Guitar Strings
Ways to Shop
On Sale

Price Drop

Best Sellers

Top Rated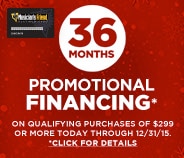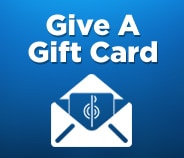 all
Open Box
Results 61 - 80 of 160 matches
Page:
< Prev
1
2
3
4
5
6
of
8
Next >
Price Drop

Compare

Compare Now

site1prod101159

Compare

Compare Now

site1prodJ15841

Compare

Compare Now

site1prodJ04999

Best Seller

Compare

Compare Now

site1prodJ16375
Top Rated

Compare

Compare Now

site1prod105247

Top Rated

Compare

Compare Now

site1prod585435

Price Drop

Compare

Compare Now

site1prodH94789

Top Rated

Compare

Compare Now

site1prod456017
Compare

Compare Now

site1prodJ16378

Compare

Compare Now

site1prodH94792

Compare

Compare Now

site1prodJ16372

Compare

Compare Now

site1prodJ17582
Compare

Compare Now

site1prod456030

Top Rated

Compare

Compare Now

site1prod101145

Compare

Compare Now

site1prodH77368

Top Rated

Compare

Compare Now

site1prod105269
At DR Strings, there is a belief that quality triumphs over everything else. It is this belief that has led them to insist that their strings be made by hand. Simply put, handmade strings sound better than their machine wound counterparts, and for over 20 years DR has been crafting strings that inspire amateurs and professionals alike to play like never before.  DR Strings stand by the unbeatable qualities of good old-fashioned, made in America craftsmanship. That commitment shines through in their products and impresses the wide array of musicians who use their strings every day. Just a brief look at some of the names who use DR Strings will leave you awestruck. Legends such as Sting and Adam Clayton of U2, along with modern masters like the guys in Coheed & Cambria, Muse, and Vampire Weekend all string their instruments with DR Strings.

DR Strings' product lines include electric & acoustic guitar string, as well as bass guitar string. In particular, they are very well-known for their bass guitar strings. This is because bass strings are crafted with more metal than acoustic and electric guitar strings, making the difference in hand-wiring that much more apparent. DR also makes an extremely popular line of colorful NEON strings that actually glow under UV light, ensuring that you'll stand out when you take the stage! And best of all, not only do these coated strings look great, but they are built to last three to four times as long as uncoated strings, all while sounding just as good as their uncoated counterparts.

As well, DR offers signature strings that will help you recreate the sound and style of your favorite players. Whether you're inspired by metal mayhem of Dimebag Darrel, or the iconic grooves of Bootsy Collins, these signature series strings will help breathe new life into your playing style as you're inspired by the tones of your heroes.

With DR guitar strings, you can always rest assured that you are getting top-tier gear. Whether you're hitting the stage, or just rocking out at home, these strings last longer, they sound better, and look cooler than any of their counterparts, making them perfect every guitarist out there.