All-in-One Disc Publishers
Popular Categories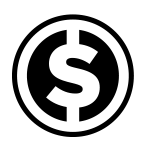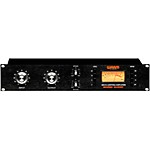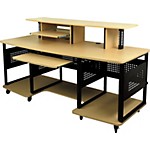 Even in a world that's going more digital by the day, you'll still find a strong dedicated following of music lovers that love popping a CD into a disc player while reading along to the liner notes that are included. For these musicians and fans, you can't beat the convenience of all-in-one disc publishers, and that's exactly what you'll find in this catalog. Whether you've just laid down your first demo in the studio or recorded a concert of your group's greatest show and want to put it on DVD, all-in-one disc publishers contain everything you need to make the whole package look awesome.

To kick off your search, look no further than the XLNT Idea Nexis 100 Plus CD/DVD Disc Publisher. Featuring a super-fast single DVDR drive, an improved print engine and 6-color photo quality printing capabilities, this amazing device lets you burn up to 50 CDs an hour. It also has USB connection, comes with 50 disc baskets and it even includes DiskWorks disc studio labeling software. Make no mistake, the Nexis 100 Plus is ideal for the audio mastering of amateur or commercial CD/DVDs, music CD producing and software publishing.

We could on forever about what makes the XLNT Idea Nexis 100 Plus CD/DVD Disc Publisher so terrific, but your best bet is to pick one up and see for yourself why it's such a hit with amateur and pro musicians around the world. Most musical artists would agree that there's something extra special about having a recorded piece of music that you can hold in your hand - but in this day and age, it makes no sense for a musician to wait for a record label to sign them. You have to take action, and all-in-one disc publishers are a quick, cost-effective way to get your musical projects out there for fans to enjoy.
No Results Found
Quick Search Tips:
Try just one or two terms.
Instead of using the search box, find your gear by clicking the product category tabs and other navigation links.
Try varying the spelling to see if the word is spelled correctly.
Check out the items below that are suggested based on your search terms.
We'd love to help you find what you're looking for-call us anytime at 800-449-9128.
Suggested Items: