Studio Monitors
Popular Categories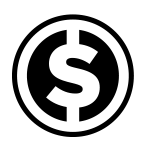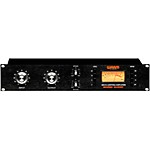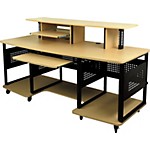 Of all the important gear that makes up a recording studio, the monitors are amongst the most essential pieces of equipment in terms of how the finished recording will sound. Thankfully, this selection of studio monitors consists of only the world's most renowned and respected brands.

From ADAM and Alesis to M-Audio, PreSonus and more, these companies have reputations throughout the industry for crafting fantastic studio monitors that are durable, easy to setup, and sound sonically pristine. Whether you're making an upgrade or building a home studio from scratch, you can easily discover what you're looking for within this selection.

For a lightweight set of monitors that are both clear and versatile, the JBL LSR305 5" powered studio monitors are ideal for amateur and professional studio usage. These monitors are also the first to incorporate JBL's exciting new technology, the Image Control Waveguide, allowing you to hear a detail and depth that is simply unmatched when compared to other studio monitors of its kind. Another big seller is the Neumann KH 120 Active Nearfield studio monitor. Made specifically for use as a near-field loudspeaker or a rear loudspeaker in large multi-channel systems, these monitors are just another reason why Neumann has remained an undisputed leader in studio electronics for over 70 years.

A lot of amateur recording enthusiasts rely on headphones to monitor their mixes. And although this is a convenient way to do things privately without disturbing anyone, headphones also have a tendency to add more bass and treble than there actually is in the mix. Studio monitors, on the other hand, will give you a more honest presentation of the recording. Simply put, every studio should be equipped with studio monitors... and for a final product that sounds flawless and more than worthy of presenting to the world, the monitors you need can be found right here.
No Results Found
Quick Search Tips:
Try just one or two terms.
Instead of using the search box, find your gear by clicking the product category tabs and other navigation links.
Try varying the spelling to see if the word is spelled correctly.
Check out the items below that are suggested based on your search terms.
We'd love to help you find what you're looking for-call us anytime at 800-449-9128.
Suggested Items: