CD & DVD Duplicators
Popular Categories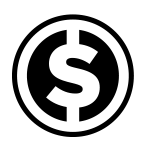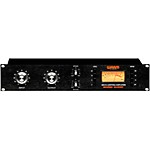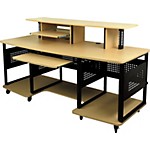 Whether you run your own studio or are a budding recording artist, having a CD/DVD duplicator on hand can end up saving you some serious time and money. Creating your own packaging and producing copies of your recordings can be pricey when you send it away, and years down the road when your next album comes out, you'll have to do it all over again. Having a duplicator on hand gives you the freedom to create and distribute your carefully created album with ease. For the at home recording artist the EZ Dupe Single Target CD Duplicator or the ZipSpin DVD Master Duplicator are great options for creating a few copies of your latest tracks. These cost effective units create CDs as quickly as a regular computer and with the same quality you'd expect directly from the source. Even video enthusiasts can benefit from a CD/DVD duplicator. If you are a filmmaker, having a unit such as the Microboards Premium PRM Pro-316 DVD Tower Copier can create copies of your film or music videos in record time. The finished format works perfectly in computers and DVD players. Having a unit like this at your disposal allows you to create enough copies to spread around to your fans. Larger studios are smart to incorporate a high-end duplicator into their business. The capacity to create hundreds of copies of your client's work with relative ease saves them from going elsewhere to get the job done. From the recording, to the mastering, to the creation of the discs themselves, you can be a self-sufficient unit when you have something like the Microboards HCL Autoloader 1000 Disc Duplicator on hand. There is an option for anyone looking to duplicate CDs or DVDs no matter how basic your recording situation is. It is a great money saver and it really encourages you to get your original recordings out there for all to hear Having a duplicator in your collection just allows you to spread your music even further.
No Results Found
Quick Search Tips:
Try just one or two terms.
Instead of using the search box, find your gear by clicking the product category tabs and other navigation links.
Try varying the spelling to see if the word is spelled correctly.
Check out the items below that are suggested based on your search terms.
We'd love to help you find what you're looking for-call us anytime at 800-449-9128.
Suggested Items: