Electronic Drum MIDI Controllers
Popular Categories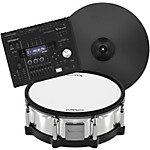 Drum Machines, Controllers & Modules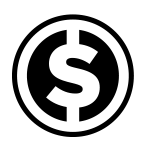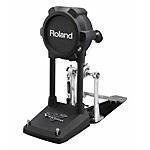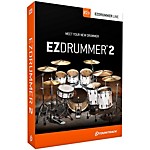 Accessories & Related Products
Expanding your horizons is never a poor choice. Whether it's an exciting band you've never listened to or a modern new instrument, it always helps to step outside the box and allow yourself to be inspired. Electronic percussion is a virtually new addition to the contemporary drum kit. Many of us would love the luxury to equip our kit with a range of eclectic percussion options, but since having access to everything in a tight space is at the forefront of a drummer's considerations, an electronic drum MIDI controller offers the best of both worlds. Percussive sounds have been around for centuries and are the basis of a great many musical cultural identities. Incorporating them into your sound electronically is all part of an impressive new wave of music that is bridging the gap between the old world and new. As a culture will still crave the hollow depth of a djembe or the jangle of a tambourine and luckily we are now offered a way to bring that to the stage with ease. Electronic controllers do anything but limit your options. From a simplistic drum beat to a complex arrangement of electronic patterns, you can easily program your favorite choices for ease of use when you're performing. Seasoned drummers appreciate the versatility compact controllers bring as they easily attach to a traditional kit. Set it up to the left of your snare or near your floor tom in easy reach, then, when a powerful bridge appears in a song, you can add a unique layer of congas to truly show your diverse talent. The tap pad allows the user to drum as lightly or as heavily as appropriate with an authentic response identical to the real instrument. The rustic sound of a drum circle can be brought to an audience with one simple tap and thump. Load up your unit with your own carefully crafted beat and with the press of a button, you can treat your audience to something they've never been lucky enough to experience. Even as a solo artist, MIDI controllers have the capabilities to bring an array of instruments together so you can craft original material without ever leaving the comfort of your own home. Your creative side will thrive with the sheer magnitude of options you have at your fingertips thanks to these MIDI controllers.
No Results Found
Quick Search Tips:
Try just one or two terms.
Instead of using the search box, find your gear by clicking the product category tabs and other navigation links.
Try varying the spelling to see if the word is spelled correctly.
Check out the items below that are suggested based on your search terms.
We'd love to help you find what you're looking for-call us anytime at 800-449-9128.
Suggested Items: