Cordoba Flamenco Guitars
48-Month Financing*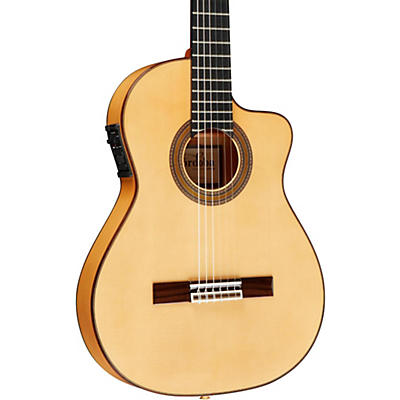 Or
$46
/month^ with 48 month
financing* Limited Time.
Details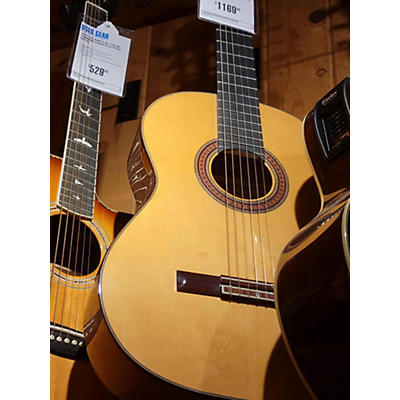 Great Condition
When you have a skill that's as intricate as flamenco-style guitar, you deserve to showcase your virtuosity on a model that was crafted by luthiers who are just as passionate about flamenco music as you are. Of course, it's for this reason why flamenco guitarists around the world continually trust Cordoba to provide them with a nylon-stringed guitar that looks, sounds, and plays flawlessly. In fact, Cordoba's crafters work painstakingly on every instrument to ensure it holds up through countless years of playing enjoyment.
Obviously, the right Cordoba flamenco guitar for you will depend on your own needs and preferences. For example, if you're new to classical guitar or simply enjoying playing as a hobby, the F7 is a perfect choice. The first flamenco model in the Iberia series, this guitar boasts a traditional solid European spruce top, a cypress back and sides, and features a flat neck angle to give the guitar very low action. Lightweight and easy to play, the F7 is one of Cordoba's most popular guitars.
Or, maybe you're an experienced flamenco guitarist who plays the club and festival circuit... in which case, take a look at the GK Pro Nylon Flamenco Acoustic-Electric Guitar. With its flamed maple veneer headstock, upgraded Fishman Prefix ProBlend pickup, and all solid woods, the GK Pro is stunning in both sound and appearance. While you're at it, be sure to check out the FCWE Gipsy Kings Reissue Acoustic-Electric as well. From its sleek, thinline design to its effortless playability, this model is another terrific option for serious flamenco guitarists who really want to bring their impressive talent to the forefront.
As you can see, Cordoba has a flamenco guitar for every skill level and application. A leader in nylon-stringed instruments since 1997, Cordoba's love for flamenco music is apparent in every guitar they manufacture, and this section has more than enough incredible options to prove it.