Lighting Cables
Popular Categories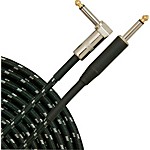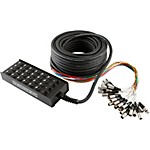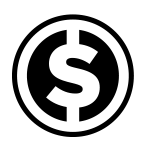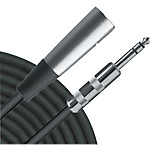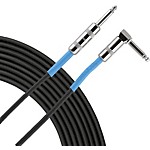 For many bands and DJs, the show is just as important as the music. Whether you are setting up for a gig at a bar, hosting a wedding reception or taking a show on the road, you are always going to want your light show to shine. With the right lighting cables at your disposal, the experience you create will always be one to remember. When you are looking into purchasing new DMX cables, it is important to note whether or not you need a 3-pin or a 5-pin cable for your rig. If it is a 5-pin you need, check out the American DJ Spool 5-Pin DMX Cable. On the other hand, if you are looking for a 3-pin, the Live Wire Advantage DMX Cable is probably right for you. Both can easily help power your setup and are invaluable to you and your show. Of course, you are also going to want to make sure you are picking up cables that are the proper length for your needs.

If you are looking to link controllers without a mess, you will want to look at the American DJ 5-Pin Male XLR to 3-Pin Female XLR Turnaround DMX Cable. This short cable will keep everything linked up, making it ideal for large shows. If, on the other hand you need longer cables, then the American DJ 3-Pin DMX Cables will almost certainly be right for you. If you have several LED light fixtures that you want to link together with a single power source, an American DJ ECCOM-10 Cable will definitely be valuable in your arsenal. This female to male extension cable is designed for use indoors and out, making it a very versatile addition to your setup. People love a spectacle, and a great light show can really add to your live performance. With the right lighting cables, your setup will be ready to go, whether it is for a one off performance, or a touring show.
No Results Found
Quick Search Tips:
Try just one or two terms.
Instead of using the search box, find your gear by clicking the product category tabs and other navigation links.
Try varying the spelling to see if the word is spelled correctly.
Check out the items below that are suggested based on your search terms.
We'd love to help you find what you're looking for-call us anytime at 800-449-9128.
Suggested Items: