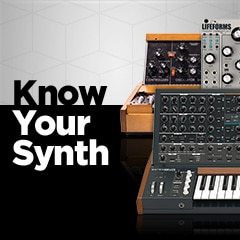 Know Your Synth - Master the Basics of Synthesis
There has been a huge resurgence in modular synthesizers. Unfortunately, most beginners are too intimidated by the sheer mechanics of synthesis to even get started. That's why we've created a full-featured synth store—complete with information on the fundamental components of synthesizers and a basic overview that can help you make an informed decision on what's right for you.
Shop Synthesizers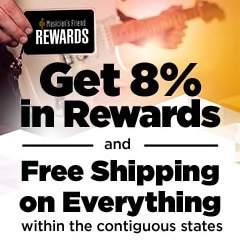 The Best Rewards Program there is for Musicians
Musician's Friend Rewards is simply the best loyalty program you'll find at any musical instruments retailer. You get 8% in rewards points, free shipping on everything (even heavy and oversize items), early access to great deals, VIP service from our call center and more. Plus, it's totally free.
Learn more about Musician's Friend Rewards