Dreadnought Acoustic Guitars

Ways to Shop
On Sale

Price Drop

Best Sellers

Open Box Gear

Restocks

Top Rated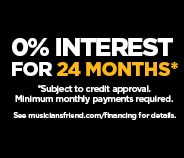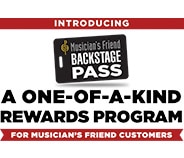 all
Open Box
Results 1 - 20 of 463 matches
Page:
1
2
3
4
5
6
of
24
Next >
Top Rated

Compare

Compare Now

site1prodH89857

Top Rated

$89.99

List:

$179.99

$79.19

Compare

Compare Now

site1prod519322

Top Rated

Compare

Compare Now

site1prodH94523

Top Rated

Compare

Compare Now

site1prod518569
Top Rated

Compare

Compare Now

site1prodJ04713

Top Rated

Compare

Compare Now

site1prodH78869

Top Rated

Compare

Compare Now

site1prodH74858

Top Rated

$649.00

List:

$1,082.00

$649.00

$571.12

Compare

Compare Now

site1prod423559
Top Rated

Yamaha F335 Acoustic Guitar

This Yamaha acoustic sounds great, plays well, and is easy on the budget. Features a glossy finish and gold...

$159.99

List:

$360.00

$140.79

Compare

Compare Now

site1prod512940

Top Rated

Starting at $199.00

List:

$332.00

Compare

Compare Now

site1prodJ07388

Private Reserve

$9,199.00

List:

$11,999.00

Compare

Compare Now

site1prodJ30893

Top Rated

Compare

Compare Now

site1prodJ00749
When Martin Dreadnought designed an acoustic guitar body that was louder and sharper than its predecessors, it didn't take long before his model became one of the most common acoustic guitar types. Throughout the 30's, dreadnought acoustic guitars were extremely popular, and over the following decades their reputation only grew larger thanks to legendary performers like Jimmy Page and Neil Young. Today, dreadnought acoustic guitars are hugely sought after by serious musicians.

If you're in the market for a dreadnought acoustic guitar, you'll have no problem finding one that's high in sound quality, playability and craftsmanship, In fact, many of today's top guitar brands offer their own dreadnought guitars ranging from Rogue and Gibson to Epiphone, Fender, and even Yamaha. Whether you're searching for a regular 6 string model, an acoustic-electric hybrid, or a mini-acoustic for travelling, you can bet that the perfect dreadnought guitar for you can be found right here.

One of the many popular dreadnought guitar models comes courtesy of Epiphone. Their Dove Pro Acoustic-Electric comess in a vintage burst appearance with modern electronics in the Fishman Sonitone and Sonicore system. Superb for both beginners and professionals alike, this fantastic dreadnought is an exceptional option to drive the sound of any acoustic band. Of course, you couldn't mention dreadnoughts without mentioning the Martin Custom D. This classic acoustic guitar is the most affordable spruce-top solid wood ever crafted by Martin, and it's only available here. Made with a Sitka spruce top and solid mahogany back and sides, this incredible dreadnought is bright, clear and remarkably sturdy.

Known for their bulky size, Dreadnoughts are a great choice for any player who has the physical traits necessary for playing this behemoth of a guitar. And thankfully, you don't need to look any further for a strong, sturdy, well-built dreadnought guitar that's guaranteed to provide you with a lifetime of musical fulfillment.